EGP Seasons 2000 to 2009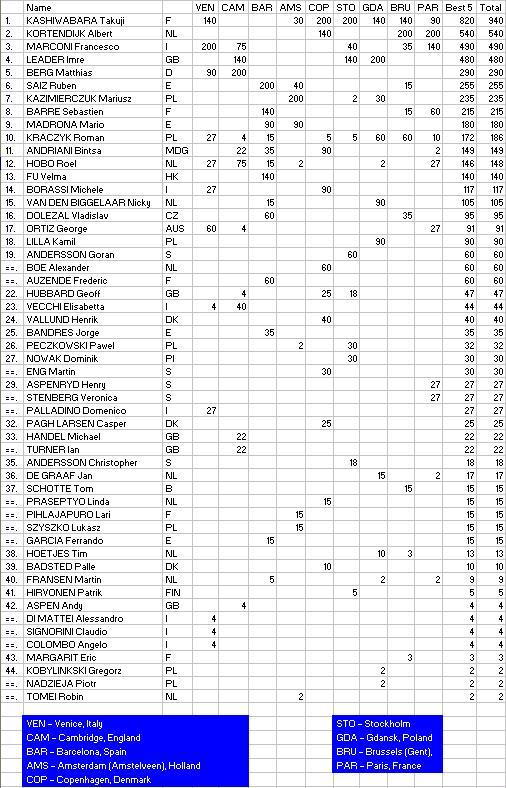 The EGP 2006 season becomes a nine tournament circuit with the addition of Barcelona. The rules are adjusted to count the best 5 scores in the overall total.
The Italian stage was held in Padua (near Venice) for the first time.
Takuji Kashiwabara won his 4th EGP series title.