EGP Seasons 2000 to 2009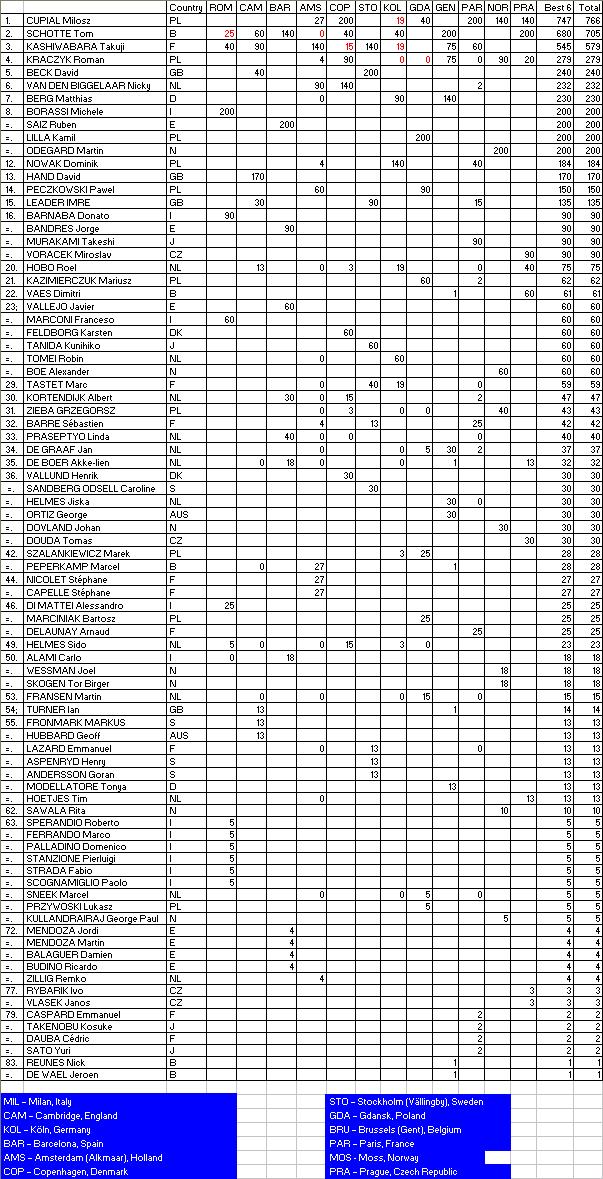 With the addition of a Norwegian stage (Moss) to the 2009 EGP season, the circuit reached a total of twelve tournaments!
It had become very difficult to schedule so many tournaments in one season and by the following year the organising committee came up with a new system to reduce the number of tournaments by half, making 2009 the biggest EGP season of all time.
Milosz Cupial of Poland won the 2009 EGP with wins in Copenhagen and Paris.