WOF Othello for Youths
Youth World Othello Championship
Many of the WOF members have started up Youth events and arranging tournaments. One thought since 2005 has been to encourage WOF federations to start up youth events, and in the end WOF can plan to start a Youth World Othello Championship. Since 2015 the WOF Youth Events Group are investigating the possibilities of creating a youth world championships in the near future, together with sponsors and youth organizations. The WOF statutes include future plans for organized world championships for young people and children in Othello.

Each WOF member has the possibility to send one youth player to the WOC 2016-2018. At the end of 2018, the WOF Council, together with the Youth Group & all member federations, will review how well it worked, how much public interest was generated and, explore the possibility of arranging the first separate youths WOC.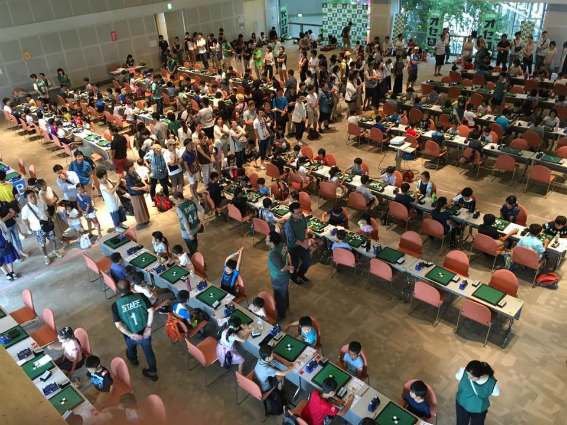 the 1st Youth World Othello Championship
2016 the first Youth WOC title was arranged. Winner was Masaki Wada, Japan. Runner up Arthur Juigner, Switzerland. Third place Mikael Lee. Korea and Alexandra Bryant, Great Britain fourth.
It was four players attending to Youth WOC. The players was playing in the WOC 2017. The two highest rated Youth players played a Final game about the WOC title.

2017 in Ghent Belgium the 2nd Youth World Othello Championship will be held. Thirteen players have been registered. It is 22 WOF members who have arranged youth events 2017. That is a good start for the Youth WOC!