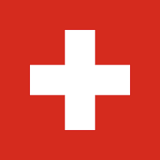 Switzerland Othello
Member in World Othello since:
2008
Status:
W.O.F. Federation
Contact:
François Juigner
Website
Bonjour !
Othello vous intrigue ou vous intéresse ? N'hésitez pas à vous manifester par le lien "contact". La fédération suisse d'Othello est ouverte à tous, adultes et enfants. Elle organise des rencontres amicales, quelques tournois et un championnat annuel. Tous les niveaux sont représentés, des joueurs qui découvrent le jeu aux joueurs de classe internationale.
Nous serons ravis de vous accompagner dans vos premiers pas avec Othello si besoin.
Guten Tag,
Bringt Sie Othello aus der Ruhe, oder interessiert es Sie ? Dann zögern Sie nicht, melden Sie sich durch das "contact" Link. Der schweizerischer Othello Verband ist für alle offen, Kinder und Erwachsene. Er organisiert freudlichen Treffen, einige Turniere und eine jährliche Meisterschaft. Alle Stufe sind dabei, Neulinge bis Spielern mit internationalen Niveau.
Wenn nötig, werden wir uns freuen , Ihnen für die ersten Schritten mit Othello zu begleiten.
Hello !
Are you curious or interested with Othello ? Please do not hesitate to annouce yourself through the "contact" link. The swiss Othello federation is open to all players, children or adults. It is organizing a few friendly games, a few tournaments and an annual championship. All levels are present, from the players discovering the game to international class players.
We will be delighted to help you for your first steps with Othello if needed.
Upcoming tournaments for Switzerland