Review: eOthello
4 June 2020Written by Daniel Turunen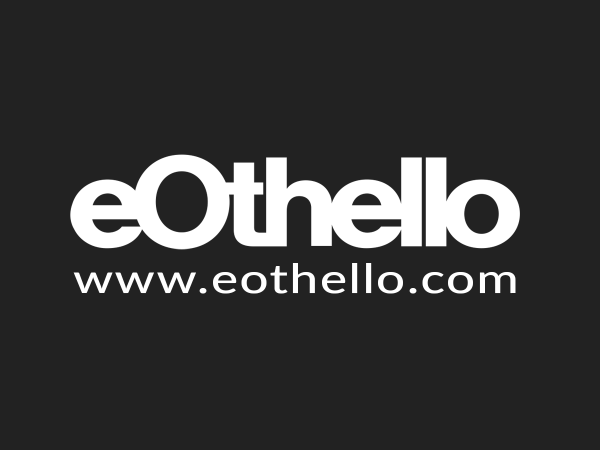 Do you play Othello online? On your computer or on your smartphone? Have you noticed that there are many Othello apps, and most of them are simple hacks with low-level programs to play against? Do you prefer to play against real players? Then this article may be good for you, because we let our Othello reporter Daniel Turunen do an interview with Borja Moreno Fernández, the developer of eOthello.
Borja is a well-known Spanish Othello player. He started playing Othello tournaments in Spain 2009. He also played in the World Othello Championship 2010 in Rome, Italy. Borja finished in 20th place. He now lives in California, USA.
eOthello
eOthello incorporates many features from its predecessors, like the ability to view games that have already been completed, chat functionality and a tournament mode. Tournament mode does lack the ability for user-created tournaments at the time of writing, however. One of the major inovations that eOthello brings to the table is a blind mode, which allows players with limited eyesight to play the game using text to speech functionality. eOthello adds a highly requested feature, which is rarely, if ever, seen in other applications; the ability to play with randomly generated openings(XOT)! eOthello has a plethora of language options available such as English, Spanish, French, Italian, Japanese, Chinese and Korean, among others. Given the generous 72 hour time format, eOthello is perfect for people on the go who have a busy schedule but still want to squeeze in a few games whenever and where ever they can!
Other notable quality of life features include widescreen support, seeing the available moves on the board, which is turned on by default, but can be switched off in the settings menu. the move number of the most recent move can also be turned on in the settings menu. Matchmaking can be configured to display a maximum of 40 games, played simultaneously; and one can configure the rating requirements of opponents before a challenge can be issued. The eOthello website also adapts to display optimally regardless of what device you are currently using to play the game!
The eOthello rating system starts off everyone with a base 1200 rating and the rating is adjusted based on an algorithm that either increases or decreases the player's rating based on their overal performance.
eOthello also displays the players real World Othello Federation ranking (WOF ranking) and players can display their nationality, indicated by the chosen nation's flag!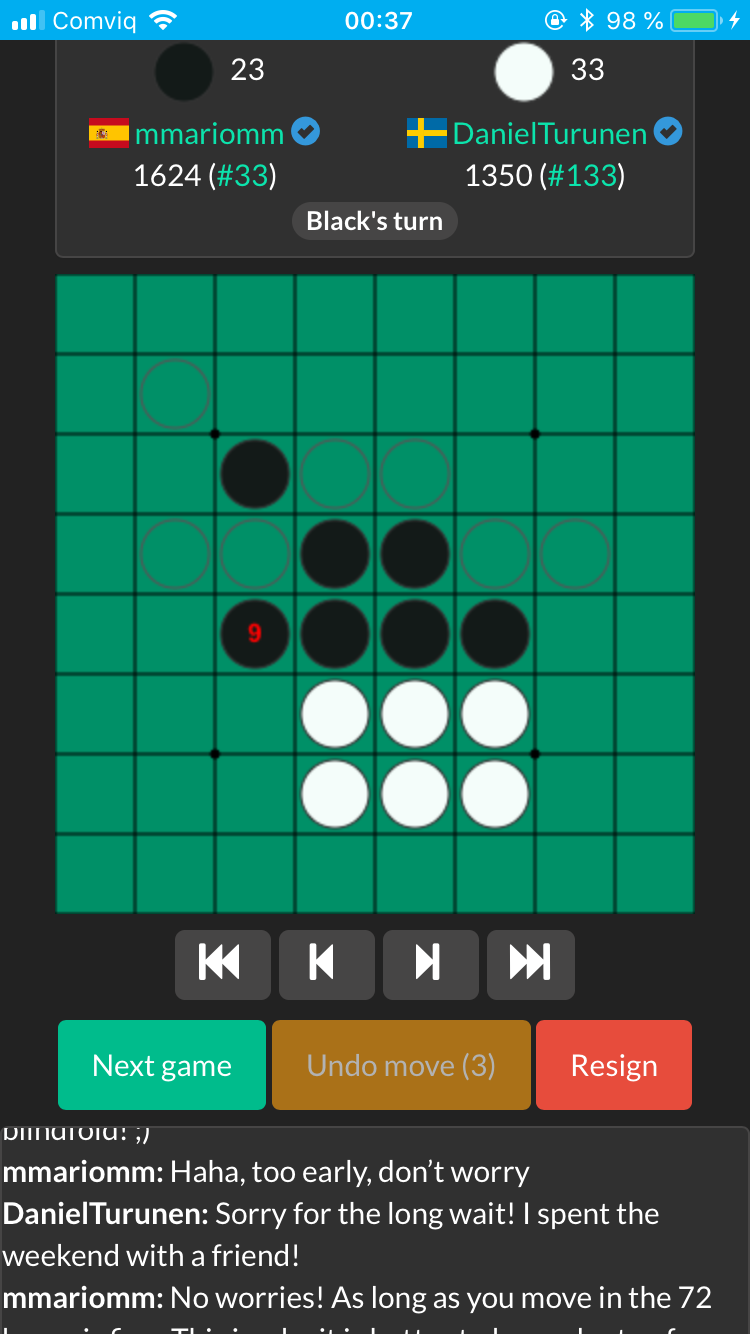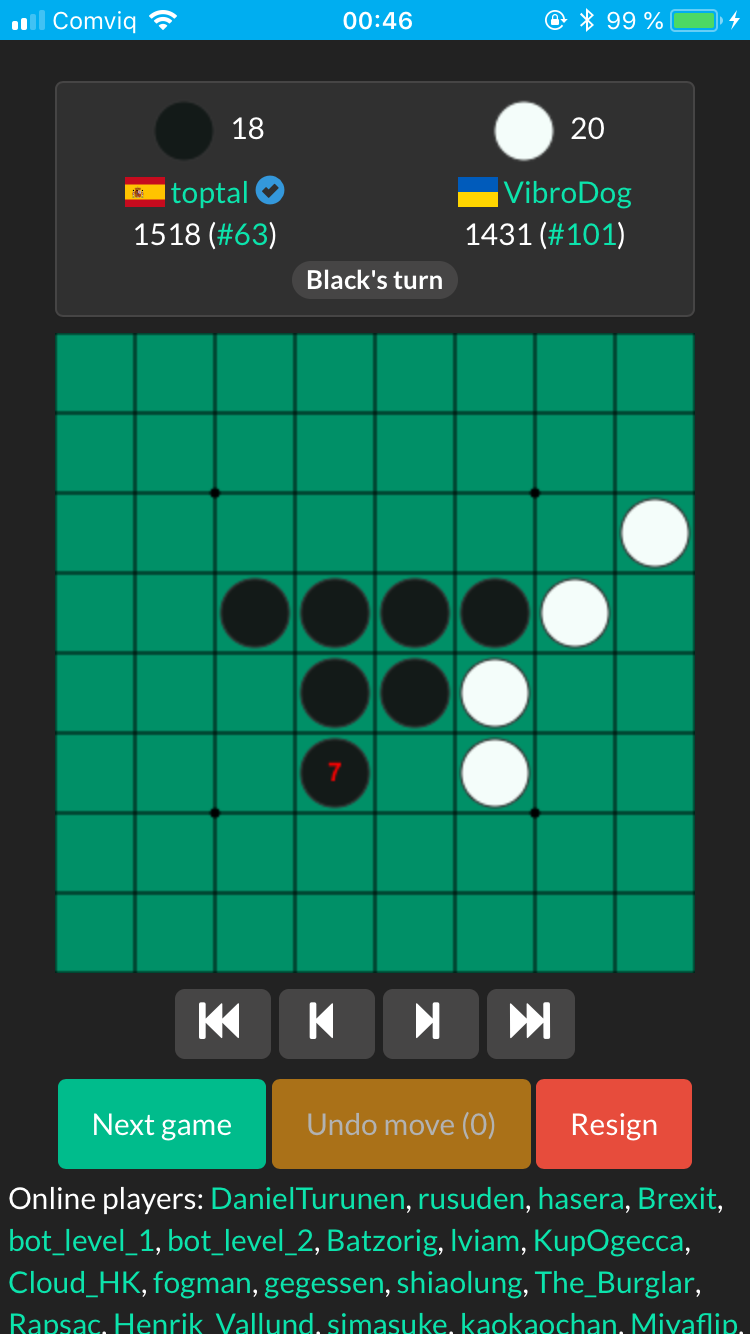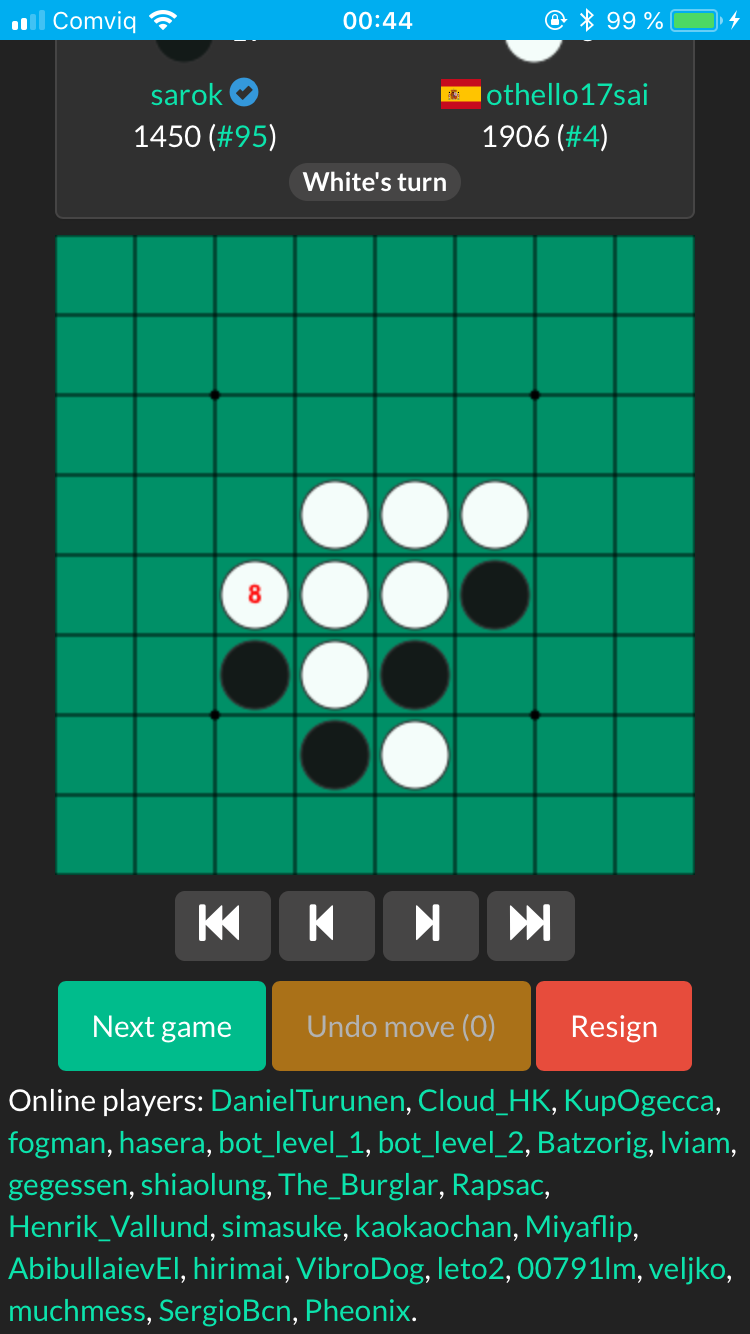 In the 'players' menu, under the 'my stats' page you can view your stats; including your rating curve. Your current and highest ever rating, your WOF rating, number of games won and lost, membership status and overal activity. You can also view your games, check out your score against all your current and previous opponents, and get more detailed information about your opponents by navigating to their respective stats pages from there. There are even various achievements included under the player profile for those achievement hunters out there! From the 'players' menu you can check out the leaderboards and check out your opponents.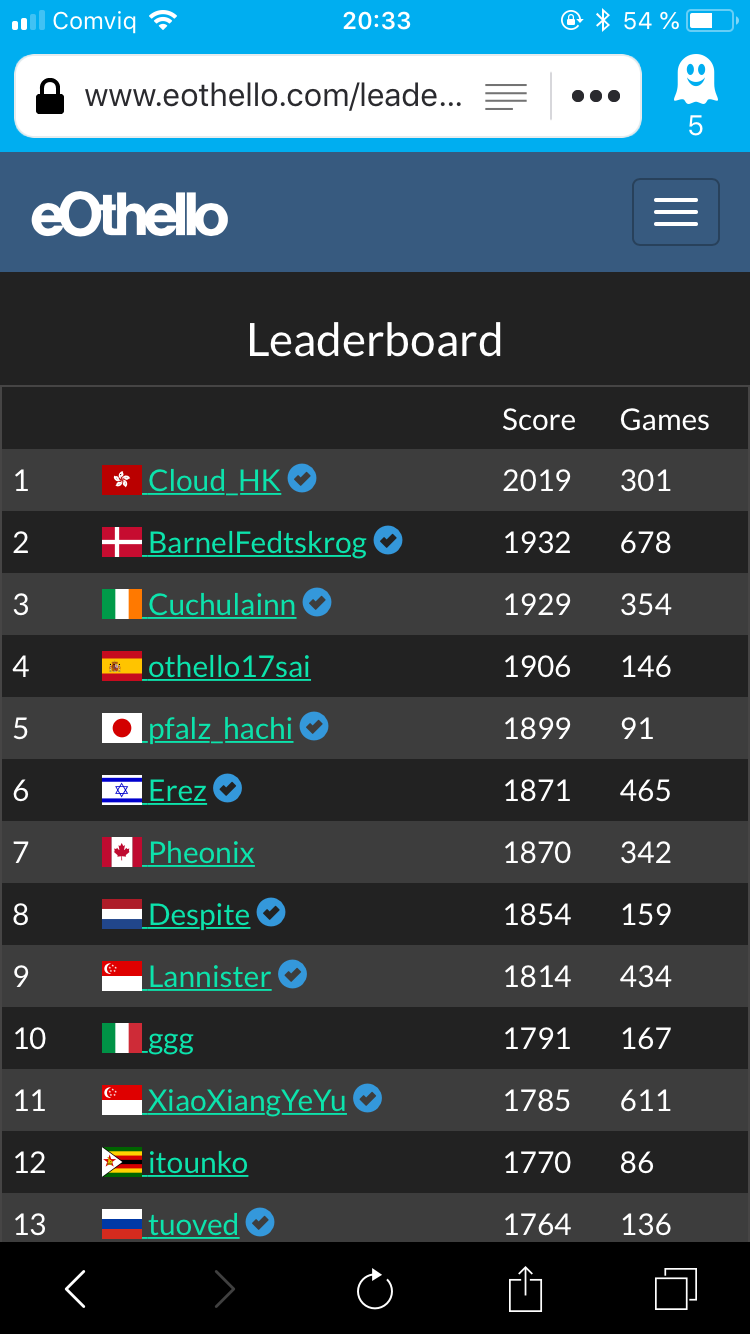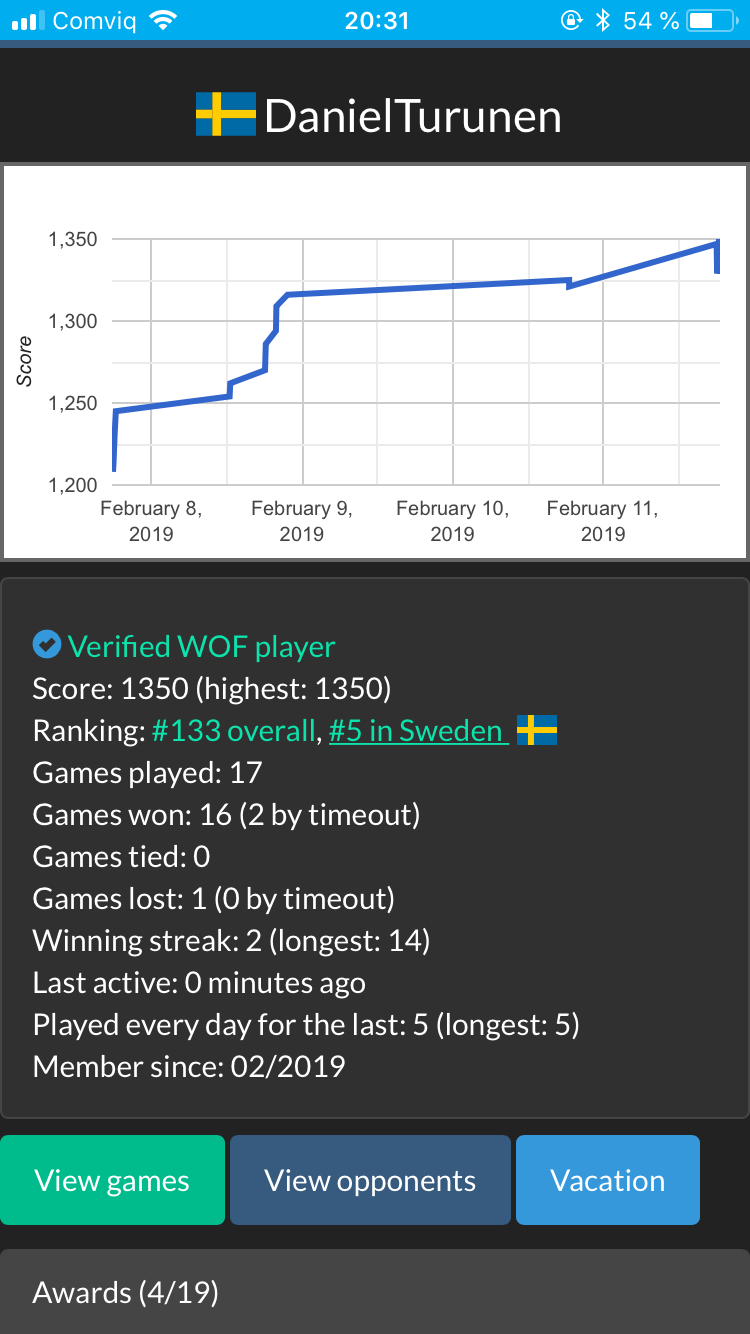 The user interface is clean and easy to use with a large button on the top right corner of the screeen for most options and user preferences. Wether one is a seasoned veteran of the game or a novice, eOthello provides a 'how to play' section in the 'games' sub menu. The in-game interface displays the player's username, rating, WOF ranking and nationality and whose turn it currently is. The players color is also clearly indicated. The in-game interface includes buttons to go all the way back to the beginning of a game, look one one move backwards or forward and a button to go to the most recent move. There are also three buttons; next game, an undo move button, and a resign button. Having the next game button allows the user to quickly proceed to the next game in line that is still in progress. The undo button allows the user to undo a maximum of three moves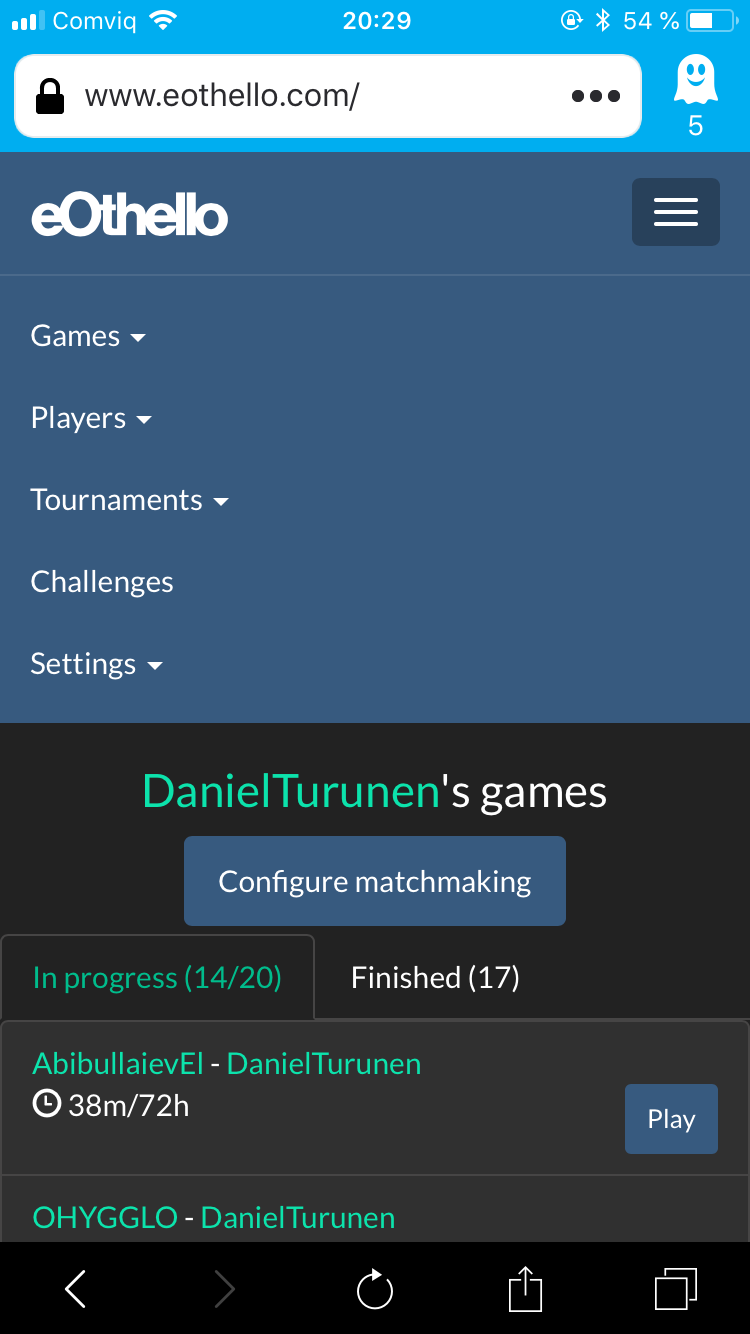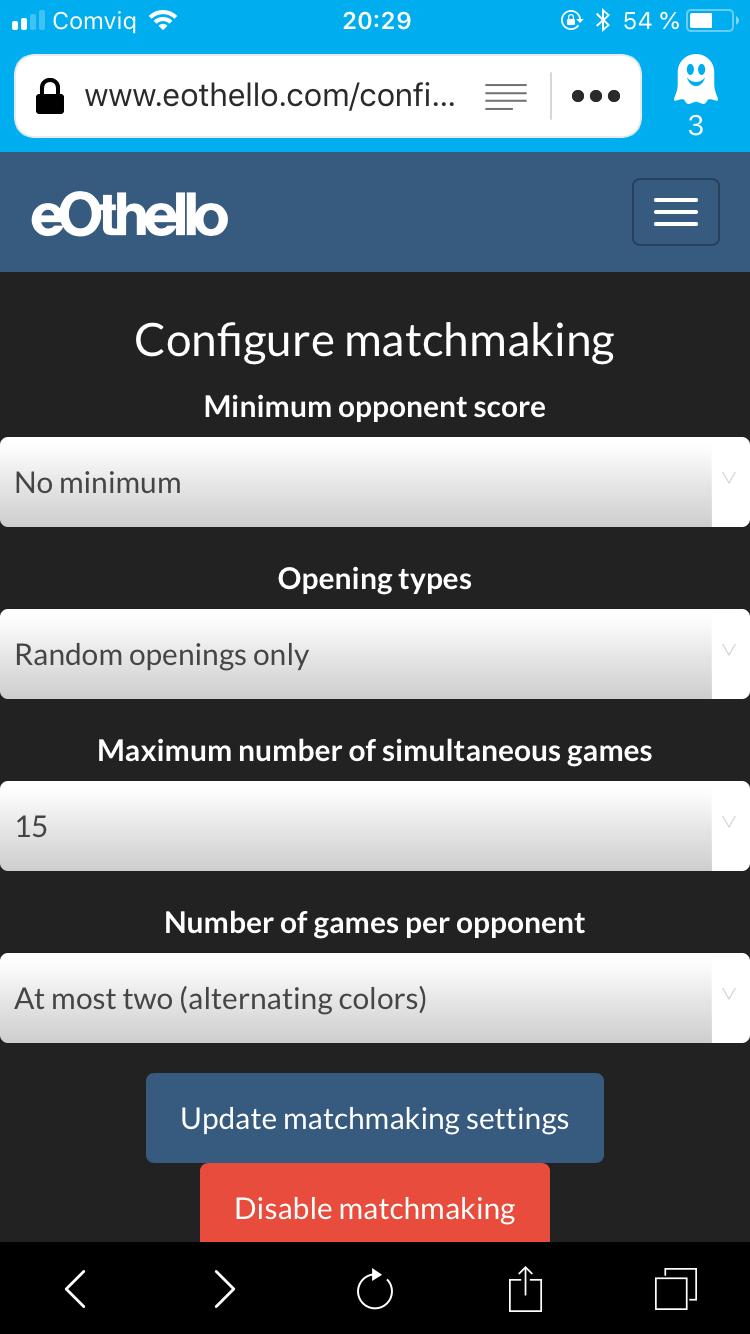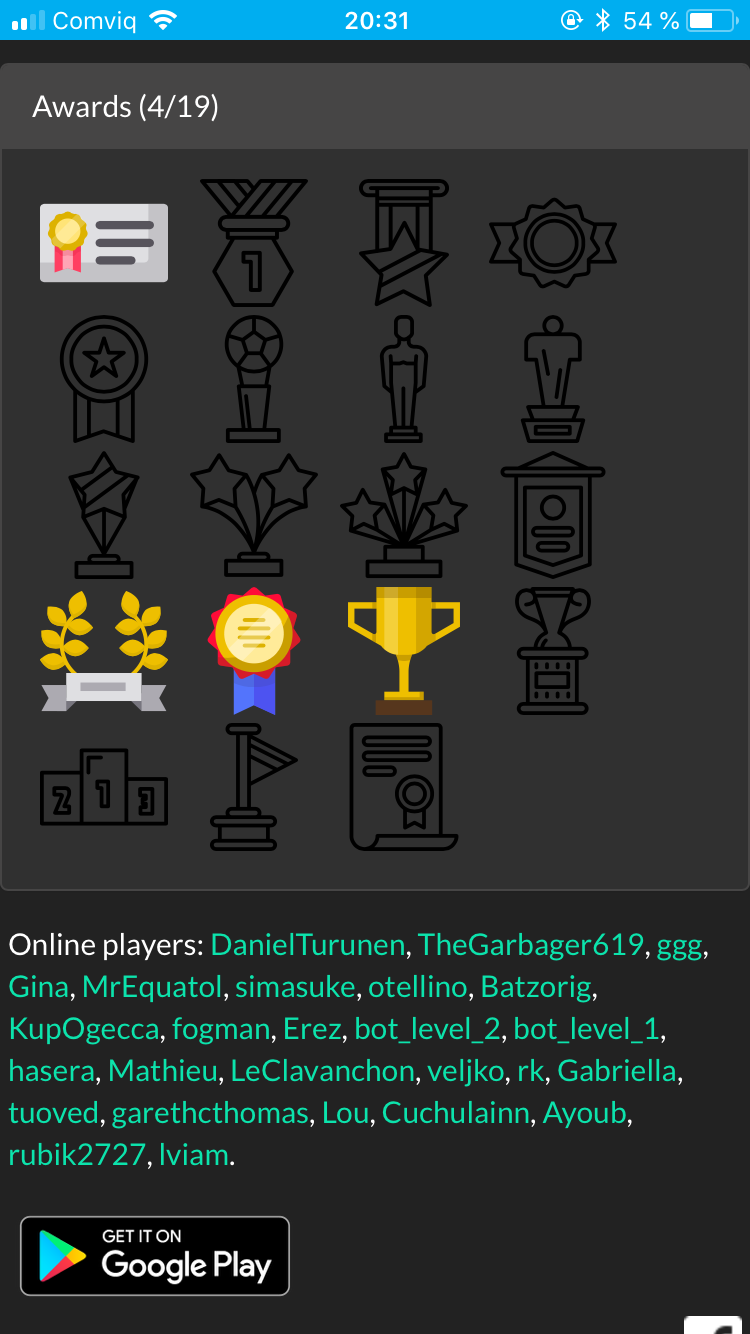 Considering eOthello is being developed by a literal one man army, one can only admire such an impressive achievement! The application certainly holds great potential to be the premiere platform for beginners aswell as veterans of the game.
| | |
| --- | --- |
| | Othello News review rating - 8/10 discs |