Othello in Iran - 1st Iranian Othello Championship
17 February 2019Written by Benkt Steentoft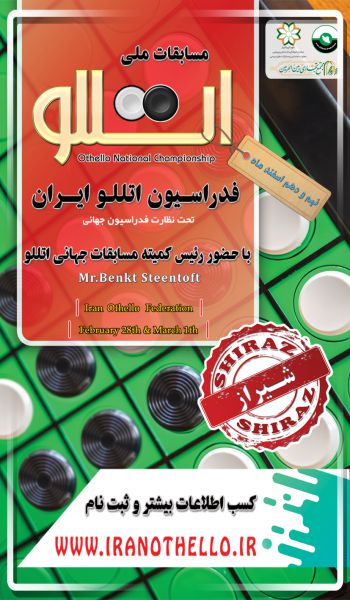 Othello is a boardgame who being more and more popular. New players find the game online, then they start to play at real Othello board. That what was happen in Iran. Iranian Othello players have played at playok, Othello Quest and other game sites. 2010 the online players created Iran Othello and became members in World Othello Federation. 2019 in February they start up the Iran Othello Federation, and 28th February they organize the 1st Iranian Othello Championship in Shiraz.
Iran Othello have started up school events and youth events. They plan to send a team to the World Othello Championship soon.
The World Othello Federation welcome Iran Othello to the Othello world. We look forward to meet you at a Othello board!