Thirty-six hours live Othello from WOC 2017
20 October 2017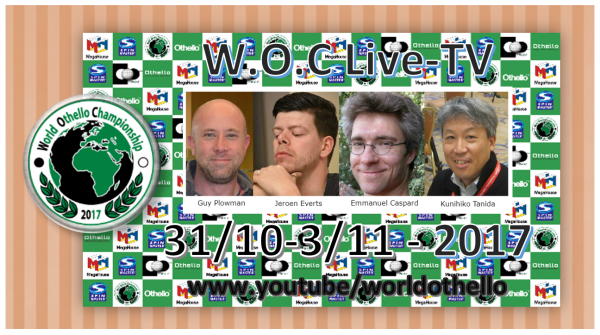 World Othello Federation is making a major effort on WOC 2017. Over thirty hours live broadcast with comments from experienced Othello players.
Guy Plowman will lead Live Othello Studio, with expert help from Jeroen Everts, Emmanual Caspard and Kunihiko Tanida.
Studio Live Othello will be done in English. It will also be broadcast on Japanese broadcast by Japan Othello Association. Even news in Dutch and French will be available.
In addition to live Othello matches, it will be broadcast interviews in different languages with players.
Register as a user on the WOF YouTube channel to get information when we send live!