WOF information about events (Corona)
16 March 2020Written by W.O.F. Office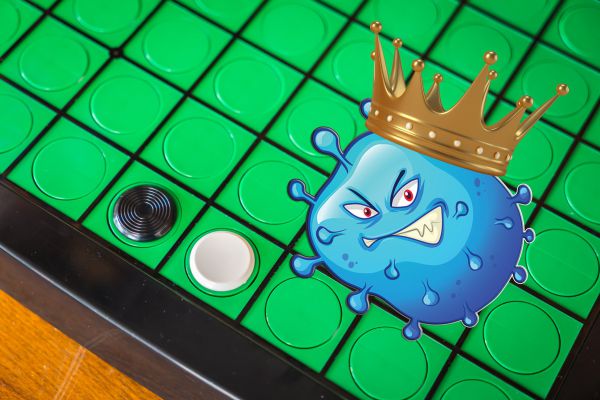 The World Othello Federation council recommend all W.O.F. members to follow all local authorities demands and recommendations. We recommend it is better to be safe then sorry. WOF hope it soon will be better, and restrictions will be not longer. Until that we continue to follow the situation, and update information here.

Many countries have issues with the Corona virus. It is important that this threat is taken seriously. Many governements have, therefore, decided that all events and social functions are cancelled until further notice. The W.O.F. members are following the governements advice. Therefore many of our Othello federations have decided, or plan to, postpone their tournaments and Othello events.

Please send us information about the situation in your country. Is it any postponed, cancelled or planned events, or are you doing your events as planned. Send this information to office@worldothello.org

W.O.F. organized tournaments.
The World Othello Federation are very sad to give you this information today. Sadly it is a decision we need to do. We hope for your understanding, and we hope that you all stay healthy!
If you have questions or need information, please contact WOF Office, office@worldothello.org!
For tournaments and events organized by WOF federations, please check your national federation website.

Pan American Championship, Buenos Aires, Argentina, 18th-19th April is postponed!
New date for the PAOC tourney will come.

Barcelona EGP, 21st-22nd March is postponed to 26th-27th September!
New date for the EGP tourney will be 26-27/10.

European Othello Championship 2020, Rome, Italy is cancelled!
Sadly, we have to take the difficult decision to cancel the E.O.C. 2020. Together with the Italian Othello Federation (FNGO) and European national authorities, the decision was sad but necessary.
We hope to be able to organize the 1st European Championship 2021 together with the FNGO Italy!
Contact office@worldothello.org for more information.

World Othello Championship 2020.
As for now WOF WOC tournament team has no information about when the WOC 2020 will be held. It is planned to be hosted by the France Othello Federation this autumn.
We will send out information so fast it is possible.