Listen to Kimber Clydes podcast!
2 August 2020Written by Othello News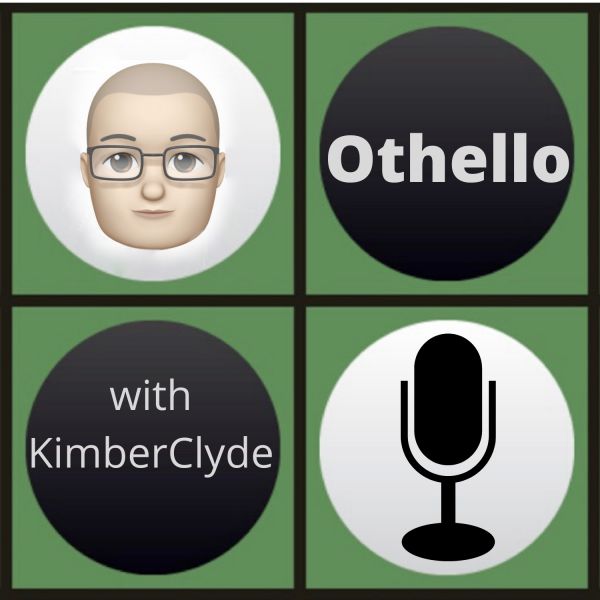 Othello with KimberClyde is a great Othello podcast about Othello. You will find the Othello with KimberClyde there you find your podcasts. Podbean is one of the places you can find it!

It will be a break for the podcast after episode 11 due to personal reasons. WOF Media wish Kimber and his family the best.

Episodes online
Episode 11 - Tad Maehata - World Othello Federation Council
Episode 10 - Anders Kierulf - Player, Othello app producer
Episode 9 - Jacky Fu - Player
Episode 8 - Brian Rose - Player, Othello book writer
Episode 7 - Jerry Hai - Player
Episode 6 - Benkt Steentoft - Secretary World Othello federation
Episode 5 - Daniel Turunen - Player, WOF media editor
Episode 4 - Daniel Olivares - Player, tournament organizer
Episode 3 - Alex Koh - Player, Othello Youtuber
Episode 2 - Ben Seeley - Player, World Champion
Episode 1 - Kevin Ruby - Player,
Episode 0 - Trailer

The Othello enthusiast Kimber Clyde started up an Othello talkshow there he meet and talk with Othello enthusiasts all over the world in a familiar way.
Othello with KimberClyde is not only a podcast for Othello players, that we can say. Kimber, who is kind of "new" Othello player explain the Othello world for all. We can say that the podcast is created by an curious Othello player who want to know more about the world of othello. The podcast want to entertain Othello enthusiasts, as well as introduce the great game to new players.
KimberClyde will interview the players and enthusiasts in the Othello world, do game equipment reviews, learn game strategy from players and tell news from all over the world.
Do you want to read more about KimberClyde and his poadcasts, check here: KimberClydes Othello page.