African 1st Online tournament
11 July 2020Written by Othello News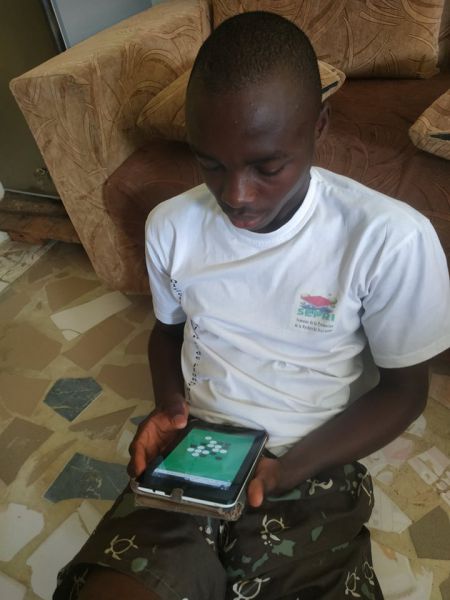 The 1st African Online Othello tournament was organized in June month. The five round swiss tournament had from start 16 players from South Africa, Egypt, Burkina Faso, Ivory Coast, Tunisia and Morocco. The main reason to organize the online Africa tournament is that the WOF African confederation wants to connect the players, and encourage the WOF member nations to organize events, live and online. Africa is a large continent and it is not so easy for players to travel to tournaments. Therefore online events are a good way to connect all players in Africa. The WOF tournament direction also wants to try to organize several online tournaments and see if it in the future will be possible to organize more tournaments, especially for players who have far away tournaments.

The players played a five round Papp-swiss tournament. The four best players played a semifinal, and then a three round final. Pieter Thomas, farmer from Pretoria in South Africa, won all his five games. In the semi final he met one of the four Ouregas from Ivory Coast who played in this try out tournament.
Ahmed Hassan is a well known player in the Othello world: He played in WOC 2017 and Ghent EGP same year. He qualified to the semifinal with four wins. He only lost to Pieter Thomas. In his semifinal he also met one of the Ivory Coast players.

It was two of Jeannot Ouregas sons who played in the semifinal. Agne Francis Ourega was fifth player in the swiss part of the tournament. He played a playoff game against another Ivory Coast player, Pacome Kouadja. He won the game, and after the loss to Pieter Thomas he met his brother in the "third place"-final.
Dadie Elisee Ourega was rated as third player in the standings after five rounds. He played a playoff game against the Morocco players Abdou Ziat. It was an interesting game, with a not so easy endgame for Abdou.
In the game about "third place" the nine year Elisee Ourega won against Agne Francis Ourega. The games you can check here.

The final was played online Saturday 11th July. Pieter Thomas chose to play black in the first game. He won with 59-5, but the game was close until the end. The second game was more tight and closer. Pieter won as white with 37-27. This was a game there both players tried to find a fast win. Pieter Thomas won the final with 2-0.

The positive with the 1st African Online Othello tournament is that we have found out that there are many Othello interested persons, all over the world! Othello really united the world! We find new friends by flipping every day!