App review(IOS): KifuBox
6 September 2020Written by Daniel Turunen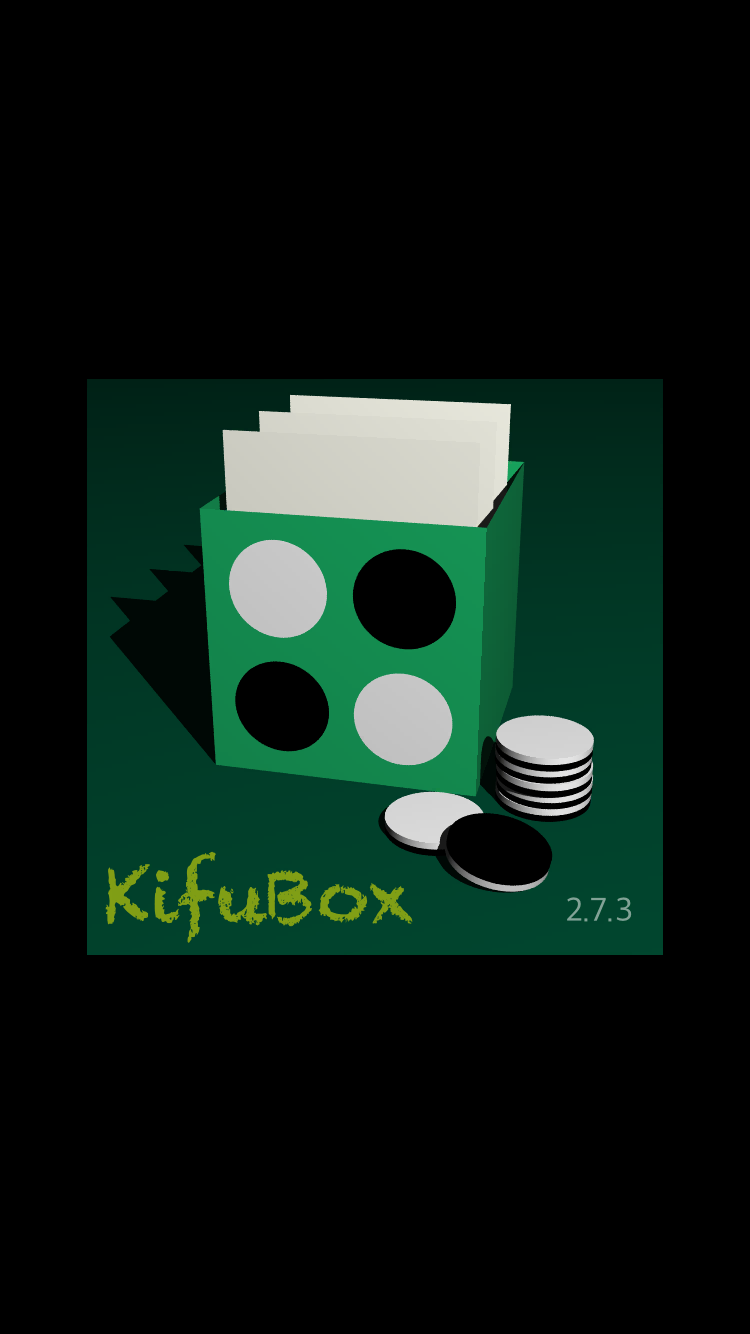 KifuBox review
KifuBox is a multipurpose software with a lot of functionality included in the base version. You can save your own games for study or you can study predefined openings from the KifuBox default folder. When studying openings, you can select from a large variety and even display evaluations and opening names on the board as you are playing by turning these features on by default in the settings menu. Whilst the move evaluations are not on par with something like SaioApp, they still provide a good indication of which moves are worth having a look at.
One of the really neat features of KifuBox is that you can create your own openings and set the name of that opening to have it displayed on the board while you play. You can add comments to your openings or to already existing ones or save variations of existing openings as branches, if you wish to study a different line of that opening. In the free version you can save up to 10 custom openings. You also have the option to do a memorization test by selecting the opening you want and using the question mark to test your opening skills. This can be done for predefined openings that are included in the KifuBox default folder or for any custom openings you have saved previously.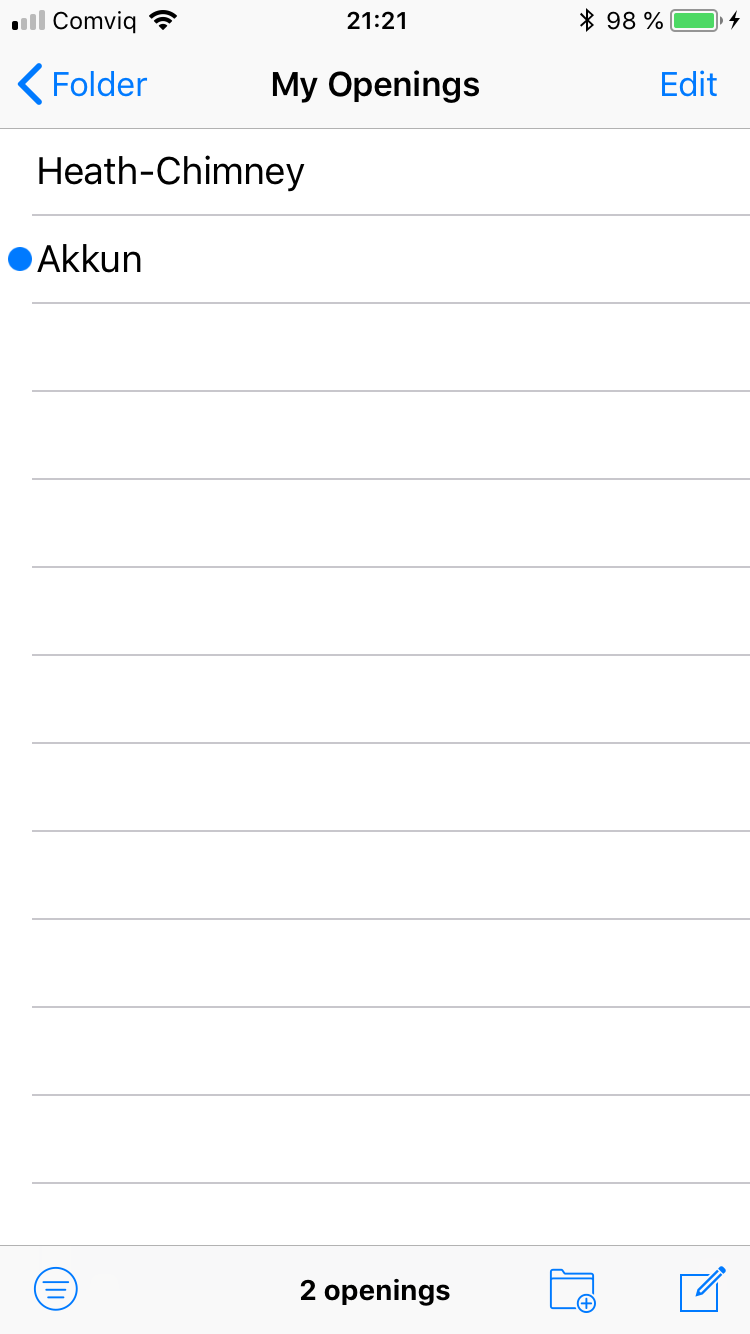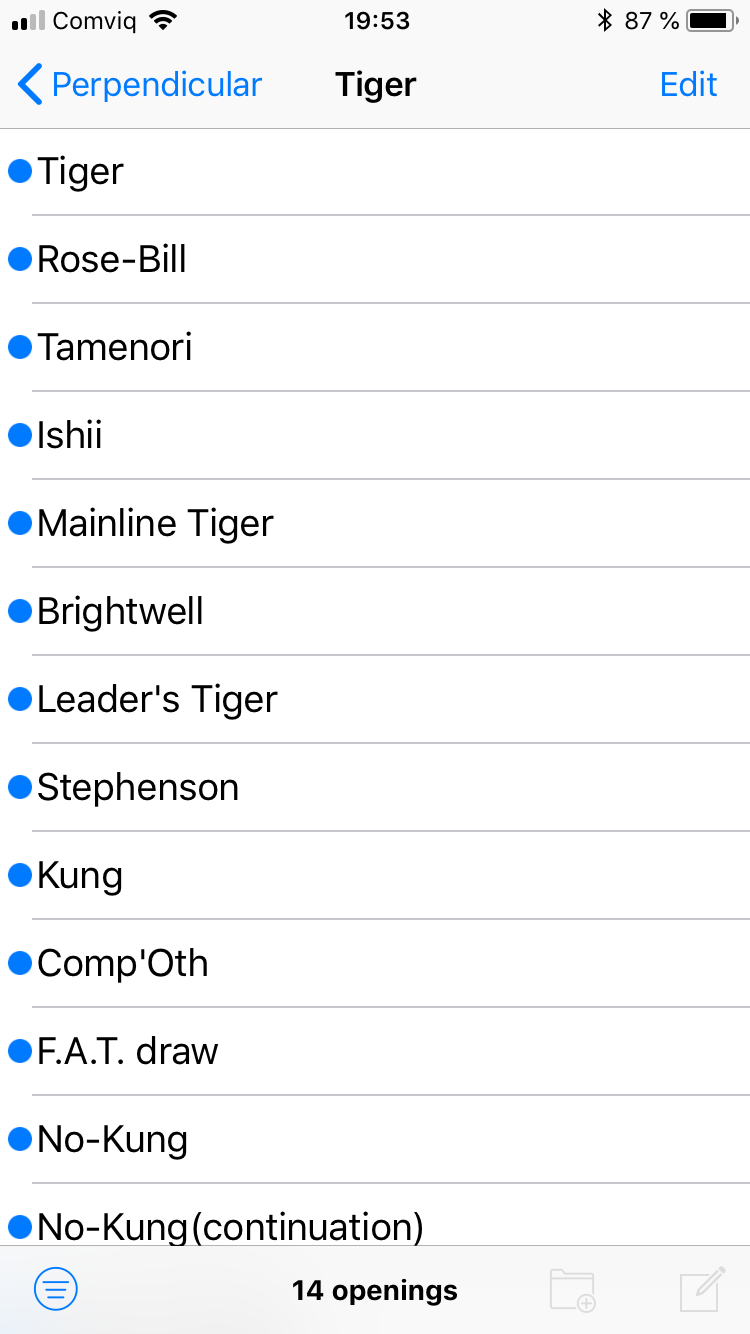 You can also analyze games by copying the line of a game from multiple sources, such as eOthello, OthelloQuest or SaioApp. When the analysis is complete you can drag back and forth to a desired position in the analysis window. You can see what mistakes you made and what KifuBox recommends. A really cool feature is that you can examine a different sequence of moves from the ones that you played without that new sequence being saved over the current transcript that you have active. When examining moves, you can see how many moves ahead of the original position you are in the analysis window by the purple dots indicating examination moves.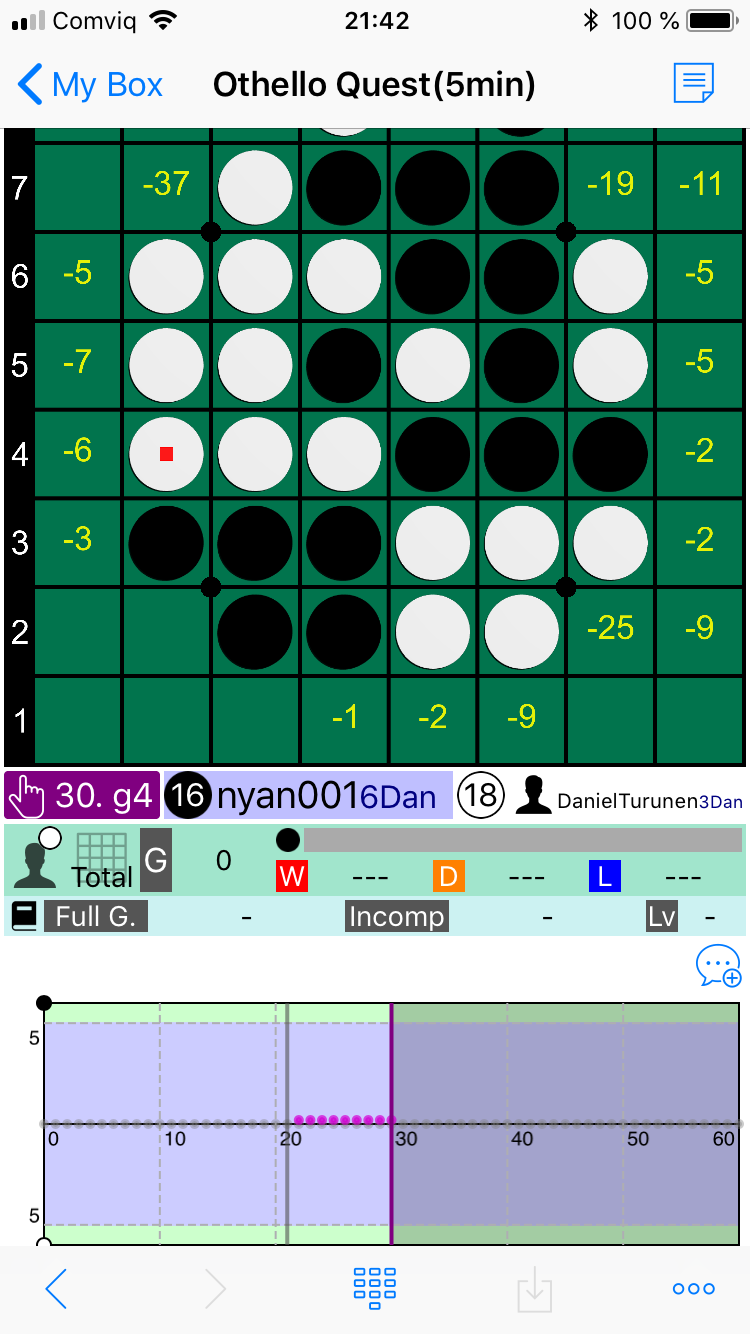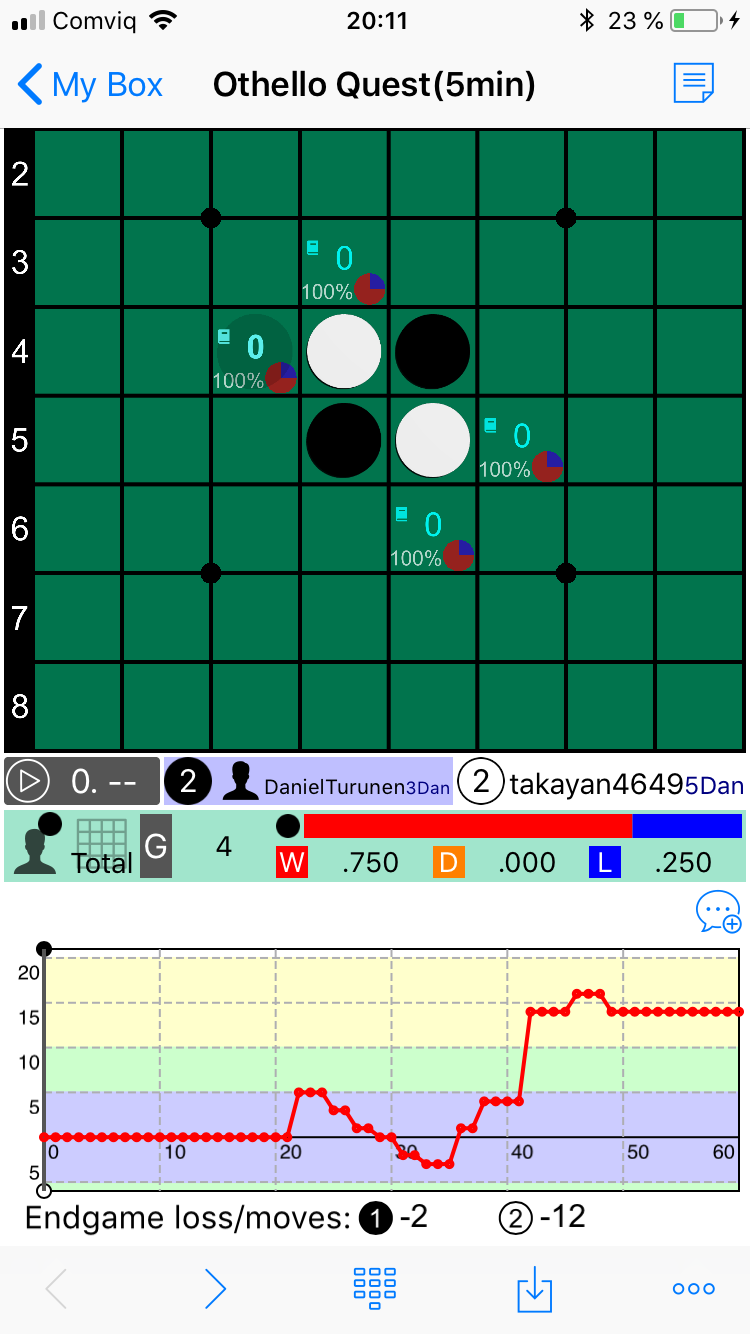 You can import positions by taking a picture with your camera, which is a really cool feature that – as far as I know – isn't available with most other apps. You can also do this with screenshots or pictures you have taken previously. It is also possible to import games from eOthello and OthelloQuest using your username; another great feature that seems to be absent from other applications. Any games in the list that are not already in the My Box folder are indicated by a blue dot. You can import up to 10 games to your My Box folder using the free version of KifuBox.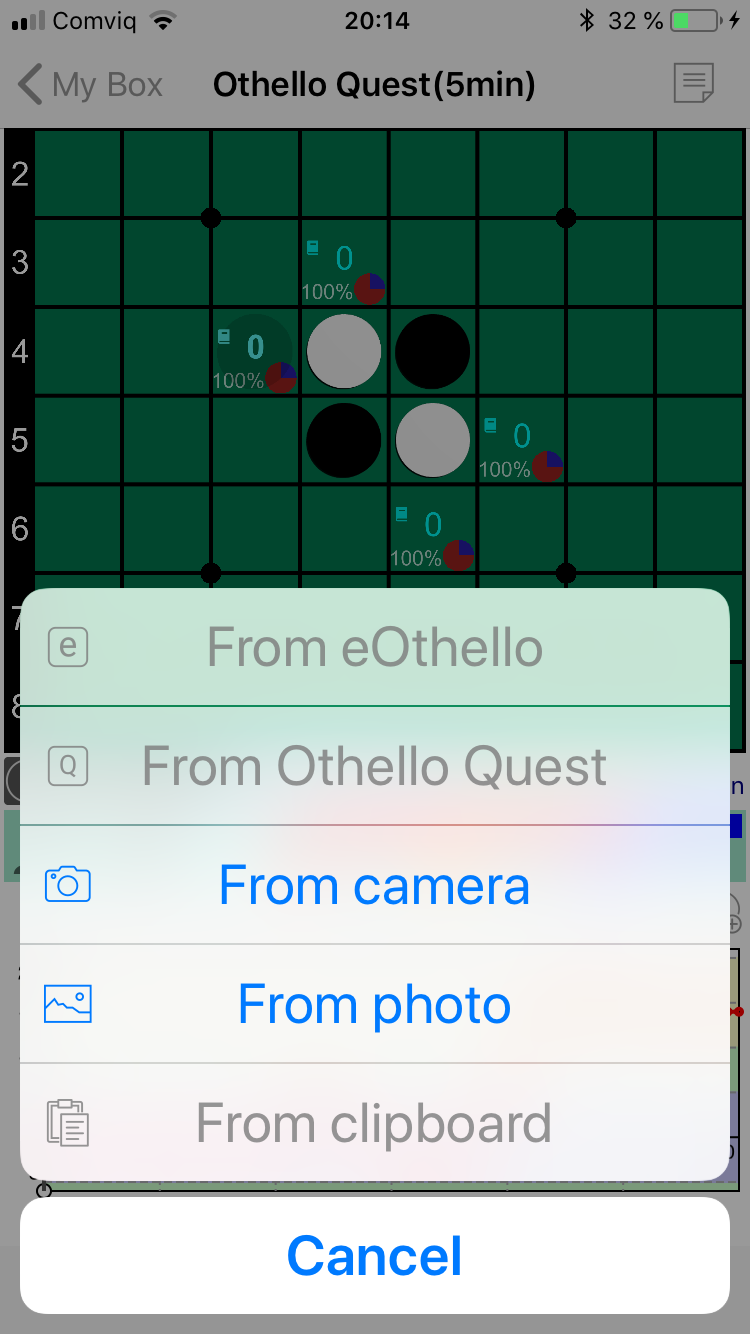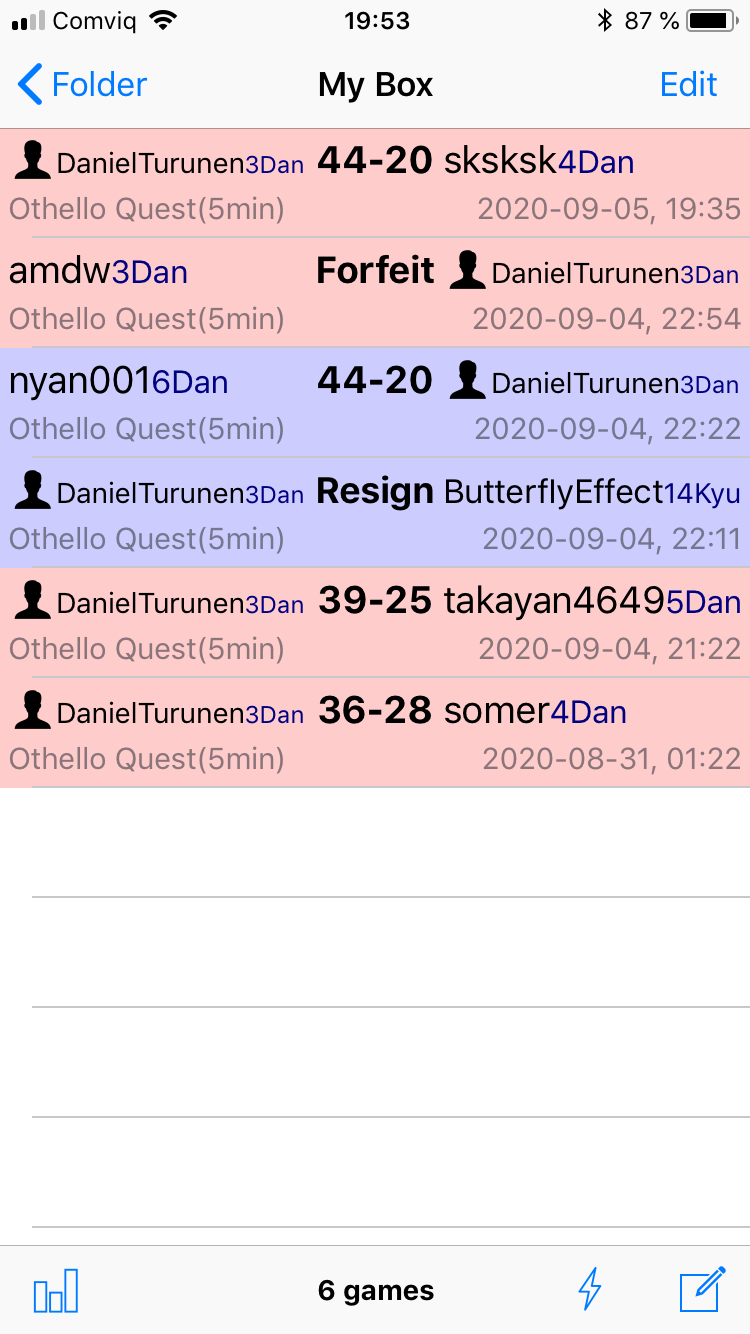 There are buttons to go back and forward move by move or to go straight to the beginning or end of a game. You can rotate the board with one of the other buttons. Aside from the standard book used by KifuBox you can also import custom books from other sources if you go into the settings menu.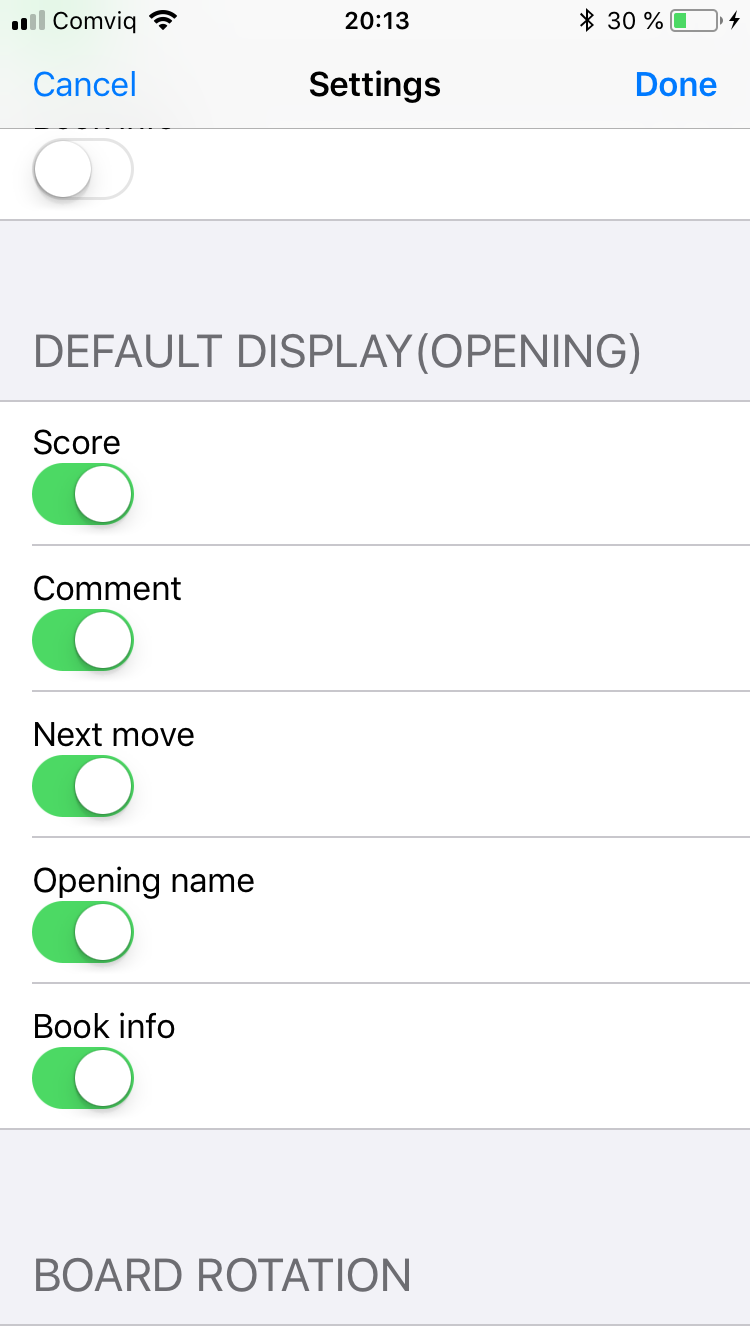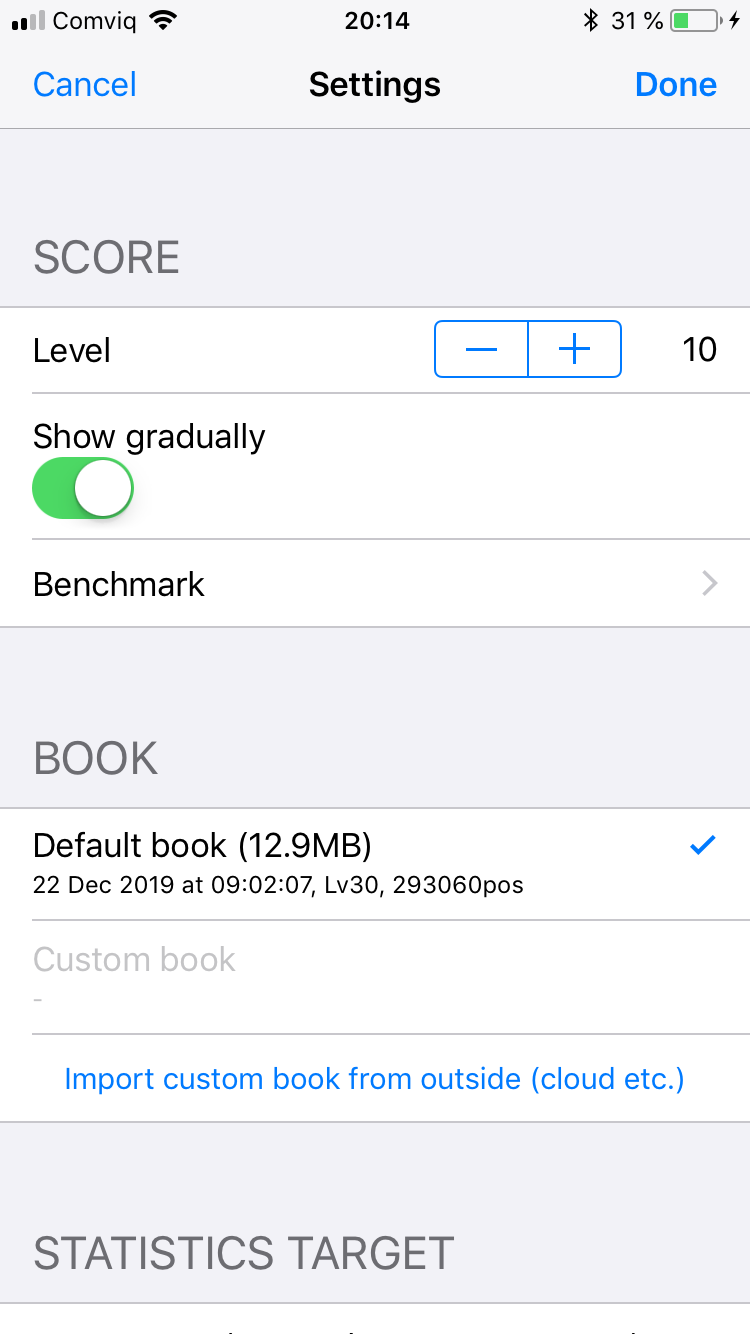 The menus are, for the most part, relatively easy to use but some things are hard to find, however. If you, for instance, input the wrong username when trying to import games from eOthello or OthelloQuest it can be difficult to change it to the right one, which it certainly was for me. I think the ability to change your username should perhaps be moved to the same window from where you are importing your games. Some of the features are not explained clearly in the help menu, such as cell-wise stats. Some of these features may be absent from the free version, however. Aside my constructive criticism I think KifuBox has so many great features that it is a must have for any aspiring or seasoned player. The app can be found on the Apple App Store.