Danish youth championship 2021
22 May 2021Written by Othello News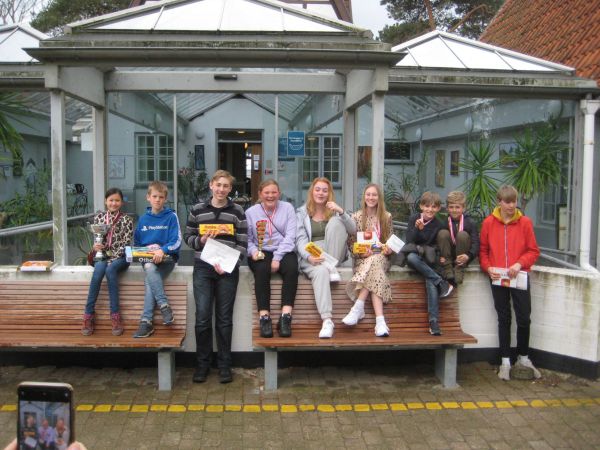 Junior-Danish Othello Championship May 22, 2021 was a great success with nine talented participants.
It was report in the newspaper Sydkysten and Nordvest Nyt.

The new U-15 Danish champion was Alberte Josefine Nielsen from Greve, who in the final defeated the former champion Bertram Palmer with the numbers 35-29.
The new U-12 Danish champion was Elisabeth Caohuimin Ulvedal Jensen from Ubby, who in the final won 33-31 over the tournament's best debutant, Sebastian Kortbek Højer. Thus Elisabeth regained her championship from 2019.
In the play-off final for 3rd place in the U-15 DM Victoria Gyllensteen won 34-30 over Elisabeth, and in the play-off final for the 3rd place in the U-12 DM Victor Burke Rasmussen won 35-29 over Jeppe Jensen.