Do you want an World Othello Online Rating?
5 July 2021Written by WOC Tournament Director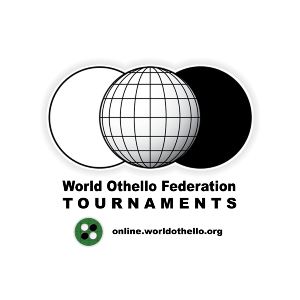 Do you want to get an WOF Online rating?
If yes, attend to the WOF Online Othello tournaments at Vint.ee. Do get an Online rating you can attend to the WOF Othello Open Masters. Also the World Othello Team Masters will be rated. Under the autumn each federation will be able to organize an National Master tournament. Those tourneys will also be rated in the WOF Online rating.

WOF verification.
To be able to attend to WOF Othello Online tournaments, you must be WOF verified!
If you not are WOF-verified and have an WOF-profile, you can not attend to WOF Online tournaments at Vint.ee and eOthello.com.
You need an account at vint.ee or eothello to be verified.
Ask for verification here to vint.ee or eOthello.

Where can you see the WOF Online rating?
You can see it at the World Othello Ratinglist, and in your WOF profile.