Japan Othello Youth Championship 2021
3 July 2021Written by Othello News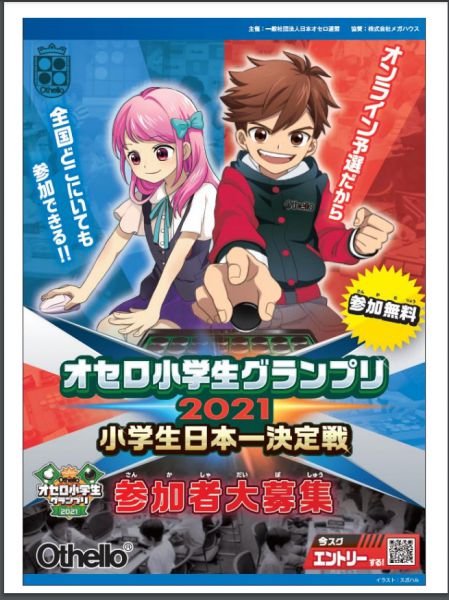 The Japan Othello Federation organize the Japan Othello Youth Championship 2021. This year the qualification tournaments will be online.
Informations from the Youth tournament will be streamed at Youtube. You can see the streams at the Japan Othello Association YouTube-site.

Schedule of Japan Youth Championship 2021
20th June - 1st Test tournament
27th June - 1st West district tournament
4 July 1th - st East district tournament
11th July - 2nd Test tournament
25th July - 2nd West district tournament
22nd August - 2nd East district tournament
Later in the fall it will be a final tournament. More information about this will come.
Tad Maehata is one of the host for the JOA streaming of the Japan Youth Championship 2021.
Hiroyoshi Kudo and Tad Maehata comment one of the games.
Hiroyoshi Kudo, chairman of the Japan Othello Association and chairman of the WOF Asian Othello Confederation to the left.
Tad Maehata, Japan Othello Association board member and World Othello Federation board member to the right.