Mind Sport Olympiad Othello 2021 - 28th August!
27 August 2021Written by Othello News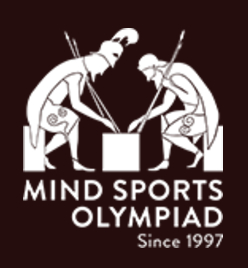 This Saturday you are welcome to play the Mind Sports Olympiad Othello!
Saturday 28th August
2:30 GMT

Tournament Format
Players Per Table – 2
Rounds – 9
Platform – VINT.EE
Clock Settings – 10 mins per player
This tournament will take place on Vint.ee so please sign up to use their platform at: https://www.vint.ee/en-gb/signup, and provide your Vint username when you register here. No pre-registration is needed in Vint! One just needs to use the given link to find a tournament and log into the tournament room ten minutes before the tournament starts, and press "Register" button in tournament room. After that you should see black tick in front of your username.