New fair play system for WOTM 2021
29 September 2021Written by WOC Tournament Director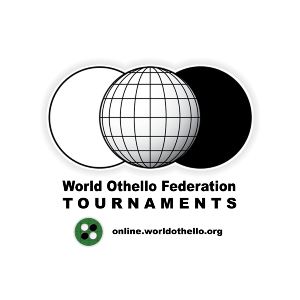 To all Othello enthusiasts
We are now approaching the Q16 round of the World Othello Team Masters Tournament. The draw has been made and the matches will be scheduled soon. All very exciting!
We have decided to implement a new fair play system for this round (and, assuming it is successful, for all future WOF rated online tournaments). All players will be required to provide a link which will allow the public and WOF officials to view them playing as well as the game screen. The following are guidelines about how players should approach this.
1. Any technical method can be used (Zoom, Google Meetings, personal Youtube channel etc.) so long as
- The link can be made publicly available (even if there is a limit to viewing numbers).
- The link can remain on for the duration of the game.
2. The link will need to be shared in the chat at least one minute before each game starts.
3. It is preferred that the camera is showing the player and the screen but if this is not possible, it is acceptable to use a rear facing camera showing the face.
Although most matches and games have been played in good spirit, this system is being implemented primarily due to the large degree of suspicion that has accompanied some of those competitive online games and also the fear of being suspected if performing well. We feel that this solution not only gives everybody the confidence to neither feel suspicious nor feel suspected but also adds extra interest for the viewers.
The WOF are also investigating a more permanent solution where players will be able to turn on their rear camera and be visible in the game screen itself. Progress on this will be communicated in the near future.
// Guy & Benkt, WOTM TD