Hong Kong Othello Championship 2021
3 October 2021Written by Mario Madrona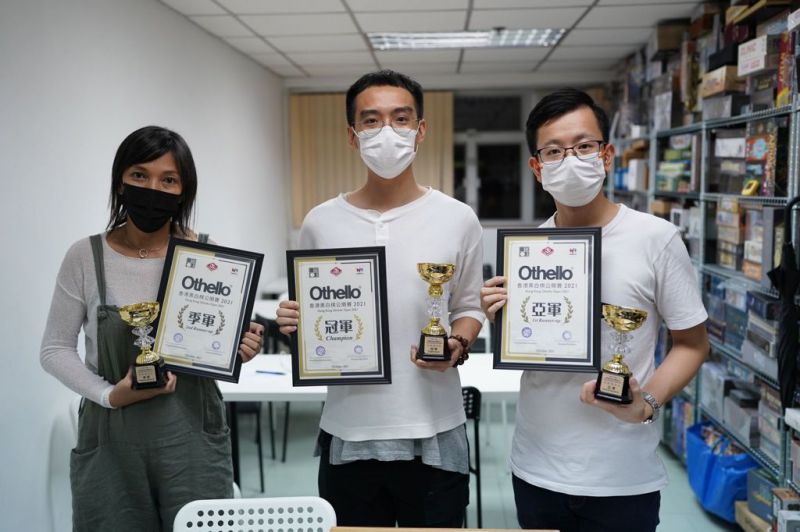 After two years without being able to celebrate it, finally the Hong Kong Othello Championship has been hold this weekend. Despite the restrictions and limited capacity of the rooms, 16 players has joined to fight for the title.
After the 7 rounds of the Swiss, Li Chun Wan was leading in solitaire with 6 points and has won the final against Lee Chun Wai, the current title holder. This is the fourth Hong Kong title for Li Chun Wan and he is currently consolidated as the most dominant player in Hong Kong of all times.
Also, to mention the honourable third position for Velma Fu, first time she achieves a podium in a Hong Kong Championship.
Semifinals and finals can be found in LiveOthello.Com