29th Korean Championship
6 June 2022Written by Othello News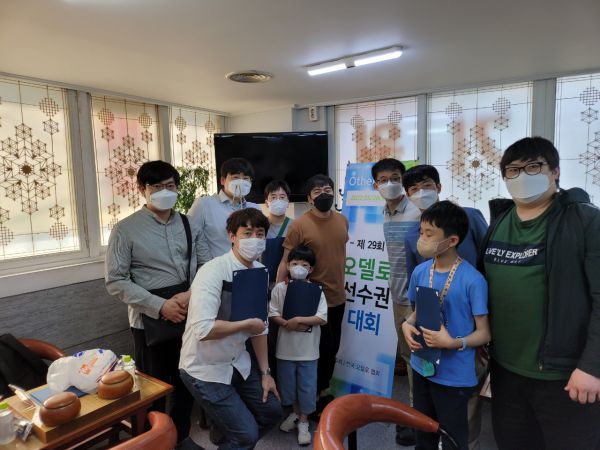 The 29th Korean Othello Championship was held on 28th May. Ten players turned up to the 29th Korean Championship. Oh Joung-Mok won the title for the 15th time.
Three youth players participated in the tournament for the first time. Among them, 12 years old player Gwak Eunwoo won the youth winner and took third place, beating out many adult players. He got five wins and one loss in the tournament and even made a draw match with the winner, Oh Joung-Mok. His 10-year-old younger brother, Gwak Yujin, also showed an outstanding performance and took 5th place.

Two tournaments will be held in 3 months as qualifications for WOC Korean team players. Korea Othello Association (KOA) and Korean Othello players welcome the new Othello players and tournament participants. Detailed schedules will be announced on the KOA website.
| | | | |
| --- | --- | --- | --- |
| # | Name | Points | MBQ |
| 1 | Oh Joung-Mok | 6,5 | 269 |
| 2 | Sohr Jaeyoung | 6 | 269 |
| 3 | Gwak Eunwoo | 5,5 | 297 |
| 4 | Ahn Taeyoung | 4 | 234 |
| 5 | Gwak Yujin | 4 | 226 |
| 6 | Kim Taeyeon | 3 | 264 |
| 7 | Kim Yoonsoo | 3 | 212 |
| 8 | Nam Sungwoo | 2 | 223 |
| 9 | Lim Sungtae | 1 | 135 |
| 10 | An Yihwan | 0 | 111 |