Kanto tournaments 2022
22 July 2022Written by Takeshi Murakami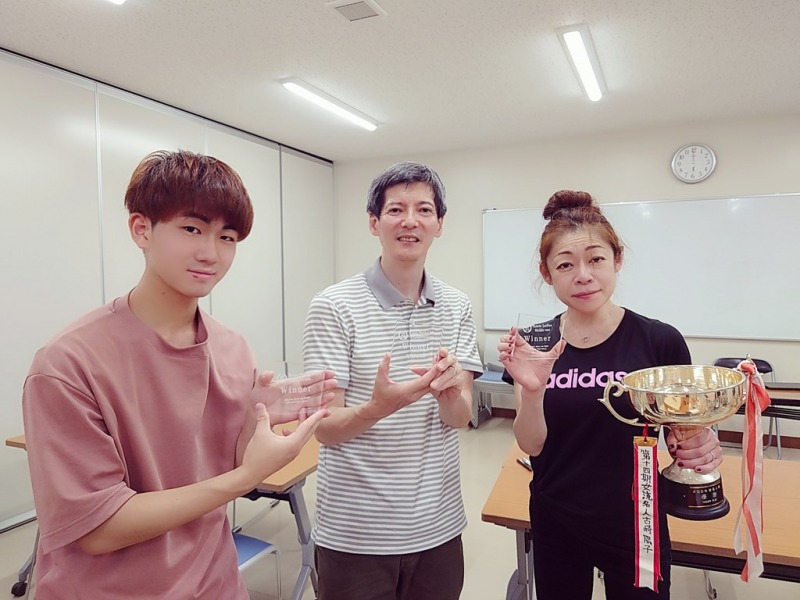 Kanto Shakaijin Championship, Kanto Ladies Meijin-sen, Kanto Students Meijin-sen

The above three tournaments, which had been competed every year for more than 30 years, was finally played again on July 18 after three years of lapse due to the Covid-19 pandemic. Kanto is an area with Tokyo in the center, surrounded by 6 other prefectures. A third of Japan's population live in this area.
Preliminary rounds were played with 6-game swiss, and the three winners of these games challenged the three winners of last year in best-of-three-game match. Takeshi Murakami beat Joe Rose (the son of Brian and Yoko Rose) 2-1 to defend his title of Kanto Shakaijin Champion, Yukiko Tatsumi beat Nao Ohga 2-0 to defend her title of Kanto Ladies Meijin, and Daiki Takamizawa beat Kenshun Ito 2-0 to defend his title of Kanto Students Meijin. 37 players enjoyed the one of now rare tournaments in Japan.

"Shakaijin" is a Japanese word which can be literally translated as "people in the society". The word refers to those who have finished their education and are now working. In other words shakaijins are those who are no longer students. But the word is becoming somewhat obsolete and it certainly does not have any appropriate English translation.

Above picture: Takamizawa, Murakami, and Tatsumi