Spanish Othello Championship 2022
4 September 2022Written by Othelloes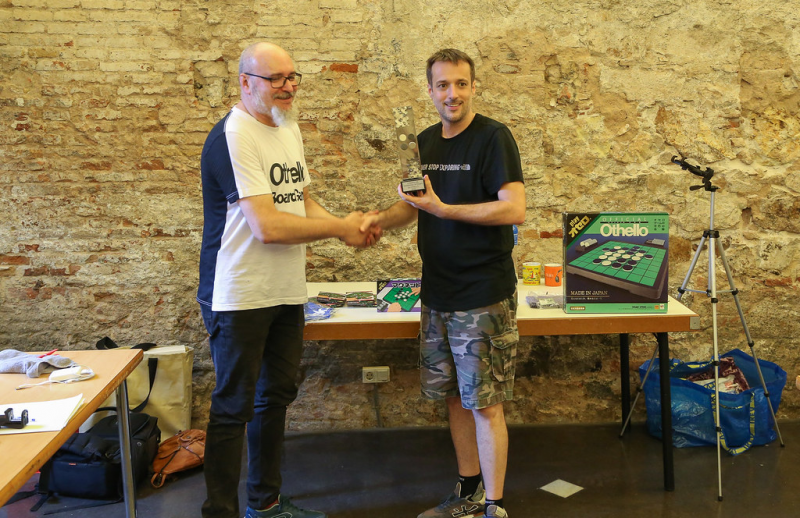 The 17th Spanish Othello Championship 2022 was held in Barcelona. The tournament was held as an 7 rounds Round-Robin. Mario Madrona won all his games in the round robin. It was a close call between Ruben Saiz and Sergio Ramirez who should take the other final spot. They played a draw against each other in the Round Robin, and Ruben got the Final place with 2 discs more then Sergio.
A one game finalgame between the two top players Ruben Saiz and Mario Madrona was held. Mario Madrona won with 42-22. Game for third place between Carlo Affagiato and Sergio Ramirez ended 38-26 to Carlo.
Congrats to Mario Madrona for his 7th Spanish Champion title!

Ranking of the 8 players after round 7:
1: 7. pts [302] Mario Madrona
2: 4.5pts [256] Ruben Saiz
3: 4.5pts [254] Sergio Ramirez
4: 4. pts [263] Carlo Affagiato
5: 3.5 pts [272] Velma Fu
6: 2.5 pts [191] Abel Lopez
7: 2. pts [197] Oscar Martinez
8: 0 pt [57] Oscar Ferrer