1st Romania Open
19 September 2022Written by WOF News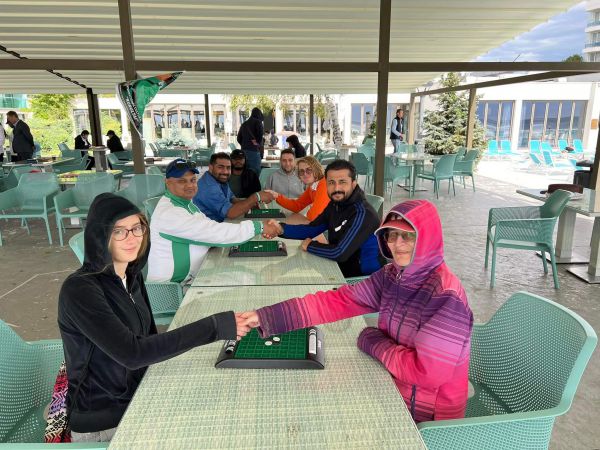 At the Kuritai festival in Constanta the 1st Romanian Othello tournament was organized.
At the festival first day it was open for all to come and try Othello. The second day the tournament was held.

There was a steady stream of interested people who came and wanted to test. Fürqan Khan from Pakistan Othello Federation and Hana Kotinová from Czech Republic Othello Federation was organizers for this event and tournament. They showed how Othello are played and told those interested about Othello, and how tournaments are arranged all over the world. Those who tried were from, apart from Romania, many different countries. This was an excellent opportunity to make Othello more wellknown!

Standings from the tournament will soon be updated.