2nd Wangjung Wang, South Korea
15 January 2018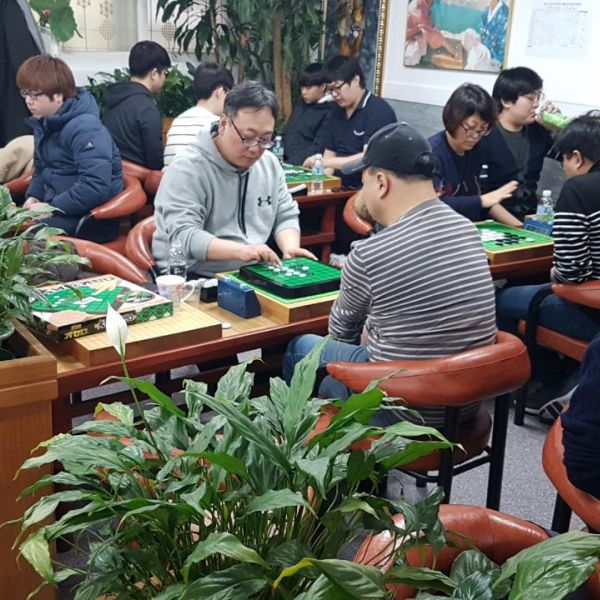 The second King of the King tournament was played in South Korea.
It was 15 players in the tournament.
It was a tournament that was exciting in to the final round.
Dongkwon Kim and Kwanyoon Kim met in round 3. Dongkwon Kim won that game with 36-28.
In round 4 Dongkwon Kim lost against Jaeyoung Sohr.

Ranking of the 15 players after round 7:
1: 6 pts [584] KIM Dongkwon (30406) {KOR}
2: 6 pts [551] KIM Kwanyoon (7581) {KOR}
3: 5 pts [555] KIM Taeyeon (30414) {KOR}
4: 4 pts [569] SOHR Jaeyoung (30102) {KOR}
[516] MOON Sungcheol (30400) {KOR}
[497] HONG Jaeseong (30042) {KOR}
[496] SON Beomkeun (30405) {KOR}
[494] LEE Chun Ae (7568) {KOR}
[455] HONG Hyunwoo (30469) {KOR}
10: 3 pts [514] KIM Jungsoo (30037) {KOR}
[493] NAM Sungwoo (30043) {KOR}
[419] SHIN Donghyeon (35131) {KOR}
[407] SHIN Dongmyung (35130) {KOR}
14: 2 pts [417] PARK Jonghyun (30403) {KOR}
15: 1 pt [313] KIM Seong-hyeon (30470) {KOR}