Scott Hughes wins the Australian Nationals 2023 in Melbourne
25 April 2023Written by Ivan Chan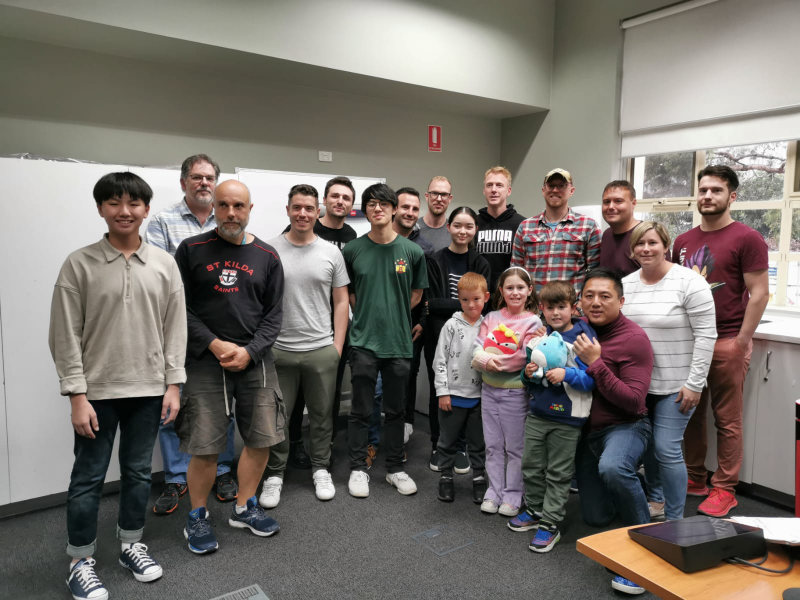 This year we had the record number of 18 players attending the Australian Nationals at St Kilda Town Hall, on April 15th. On top of the local Melbourne players, interstate players from Central Coast, Sydney, South Australia travelled to Melbourne for the competition. We even had 2 players who travelled from Singapore, making the Australian Nationals a truly global and a very competitive event in 2023.
Congratulation to Scott Hughes on becoming the National champion (4 times in a row), beating Matthew Vinar in the epic All-Australian final. Another Australian player Ivan Chan came 3rd. These 3 players are qualified to represent Australia in the upcoming World Othello Championship, which will take place in Rome, Italy in November, 2023.
Two Singaporean visitors Calvin Koh and Kang Sheng Low finished 4th and 5th respectively, doing a fantastic job for the Singapore team.
We also had many new players joining us this year. Hayden Goodman and Rianah McInnes won the male and female Rookie award respectively, well done!