Kanto 3 Tournaments
7 May 2023Written by Takeshi Murakami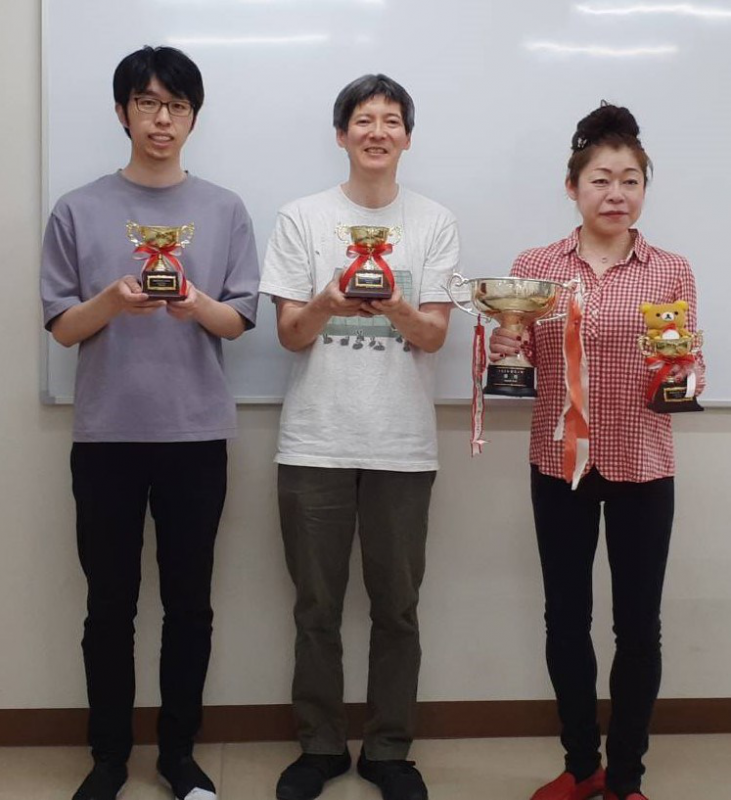 Kanto Shakaijin Championship, Kanto Ladies Meijin-sen, and Kanto Students Meijin-sen were held at Azabu Hight School, Tokyo, on 6th May.
Takeshi Hasegawa finished 1st in the preliminary rounds (6 games Swiss) and challenged Takeshi Murakami, the reigning champion, in a best-of-three-game match. Murakami defended the title 2-1.
Tatumi Yukiko, the reigning Kanto Ladies Meijin, won two straight games against the challenger Keiko Horiuchi.
Kento Urano, the reigning World Champion, defeated the Kanto Students Meijin Daiki Takamizawa 2-0, to become the new Kanto Students Meijin.