Argentina: 40th year anniversary tournament!
28 May 2023Written by Daniel Olivares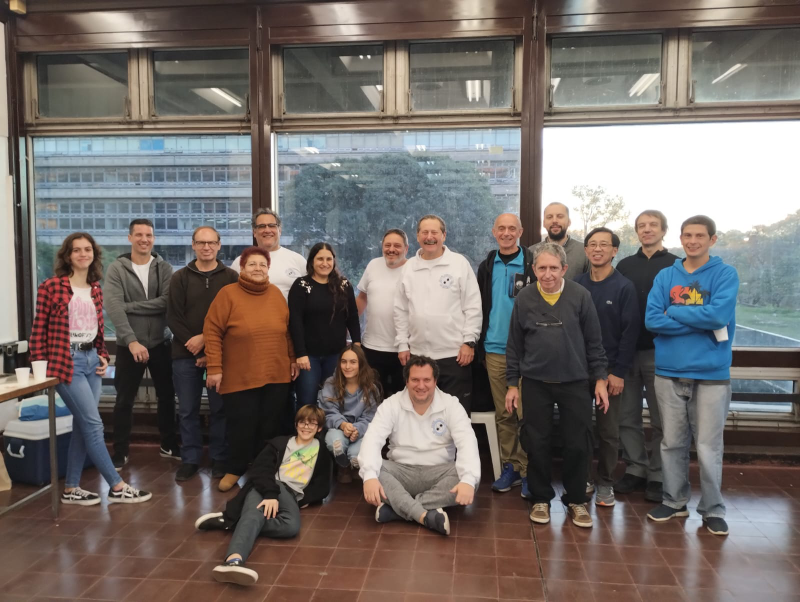 40 years ago, 17 players joined the first Othello tournament in Argentina. In 2023, 4 of those players played again in Buenos Aires the TORNEO 40 ANIVERSARIO.
The world is changing, and the Othello World is changing too. Last year, Fuyumi Okudaira, a 16 years old girl from Japan, became Junior World Champion, and Katie Pihlajapuro was the first woman to reach semis in WOC since this format is used.
This time Paula Iturbide won Torneo 40 Aniversario, with 6 points in 7 rounds.
These are the final standings:
| | |
| --- | --- |
| 1. Paula Iturbide | 6/7 |
| 2. Marcelo Lisnovsky | 5.5 |
| 3. Juan Pablo Lucioli | 5 |
| Daniel Olivares | 5 |
| 5. Sebastián Thierer | 4.5 |
| 6. Agustín Purciarello | 4 |
| Pablo Coll | 4 |
| David Nakasone | 4 |
| 9. Max Seifert | 3 |
| Matías Dottore | 3 |
| Norberto Martínez | 3 |
| Martina Villamayor | 3 |
| Luis Nale | 3 |
| Abril Olivares | 3 |
| Mercedes Cohen | 3 |
| 16. Diego Olivares | 2 |
| 17. Lautaro Villamayor | 1 |