1st Austria Othello championship
12 July 2023Written by Tomoki Otaka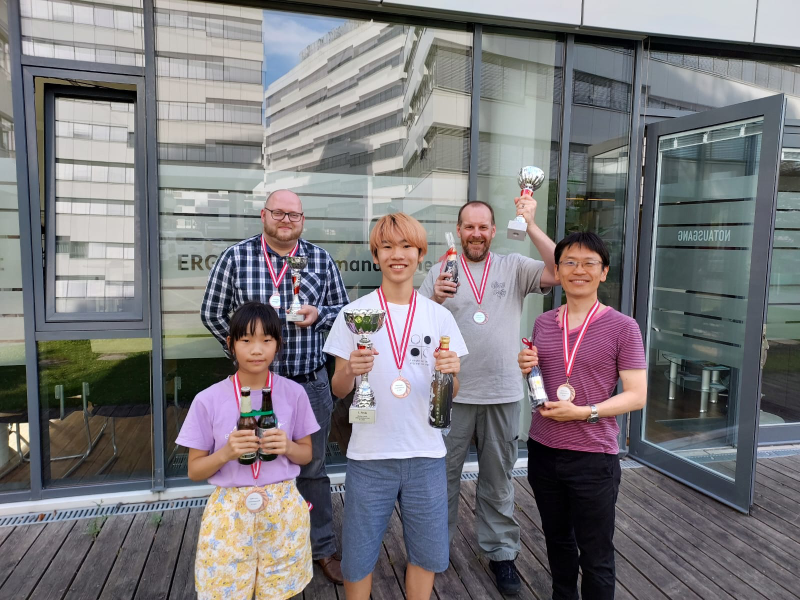 1st Austria Othello championship was held in Vienna, on 8th June.
This tournament is the first Othello tournament in Austria in entire Othello history. This tournament will definitely be a start of the Othello community in Austria and contribute to the further development of Othello activities in Europe.
As this was the first tournament we prepared trophies as well as Japanese beer bottles and Sake(Japanese traditional alcohol drink) as a prize. There were five participants and for three of them, this was the first time to join an Othello tournament. There's no Othello federation yet in Austria, so we used the Otaka family's boards and clocks.
The first winner of this memorial tournament was Tomoki Otaka, who won the 2nd place in European championship this April. He qualifies to represent Austria at the upcoming WOC. Marko Schoretits won the 2nd place. He joined Othello tournaments while he lived in Spain, but he didn't play Othello after he came back to Austria. He showed an outstanding performance in this tournament, showing his dramatic comeback. In 3rd place, there was Walter Schneider. He is a colleague of Marko and he learned the rules only two weeks ago. He won three games in the tournament which demonstrates his marvelous talent. He will be much stronger in a few years.
This tournament may be a small size tournament but it is a great leap for the world Othello community.