Team match Japan vs China 9/9
8 September 2023Written by Takeshi Murakami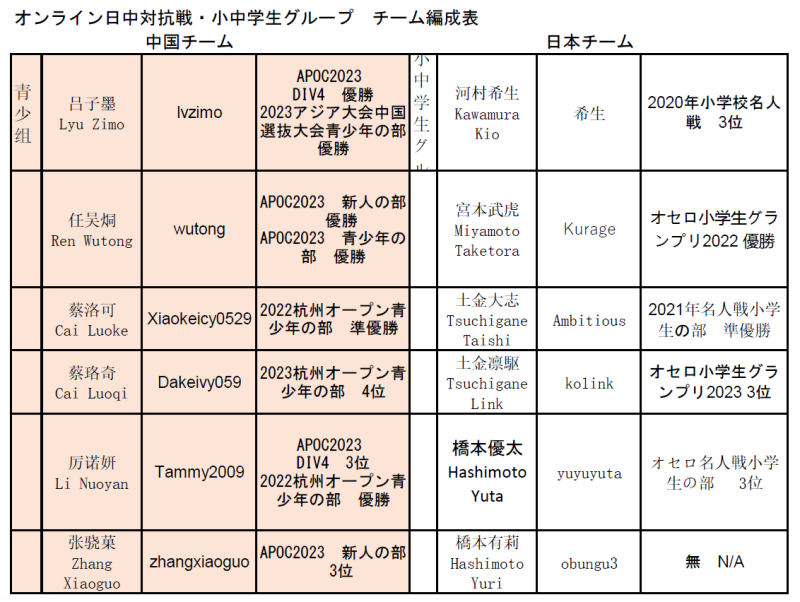 Jun Miyazaki, an experienced Othello player and an old and good friend of mine, has lived in China for some years. He has many Chinese friends, of whom many are Othello players!
He proposed to me a friendly online team match between China and Japan. I accepted and organized the Japanese team of 21 players, with the help of Hiroaki Iwakura, another good friend of mine.
Japanese and Chinese team (42! players in total) are divided into four groups of five or six players each: Group A, Group B, Group C, and Youth Group. The match will be played in September and October.
The first of them, the match of Youth Group, will be held at Vint.ee on 9th Saturday, September, from 11:00 GMT (20:00 Japan time)
12 youth players will play a round-robin (only against players from the other country) with 15 minutes. So six rounds in total.
Japan-China team match - Tournament room … If you click the URL below after 10:30 GMT, you can enter the tournament room of Vint.ee. Have a look!