2023 W.O.C. Teams: Singapore
29 October 2023Written by Alex Koh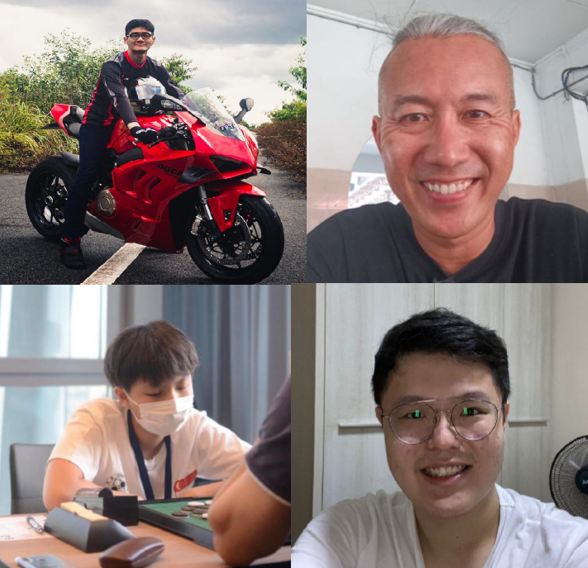 ROY LIN (Team Leader) [top left on the team image]
Veteran player Roy Lin captains this year's team from Singapore. Roy has a 2013 SG Masters (Champ) title, 2015 SG Nationals (1st runner up), and 2018 Thai Open (3rd place) to his name. Roy has joined the 44th WOC 2022 in Paris (France) and came in 33rd out of 88 players with 7 wins out of 13 rounds.
JASON ONG [top right]
Jason Ong enters his first WOC but is no slouch when it comes to his Othello experience. With more than 30 years of experience in Othello, he is a well seasoned player who may prove to be surprisingly resilient in the grind.
CALVIN KOH [bottom left]
Fast rising star Calvin Koh enters WOC 2023 in his final year as a Junior. Having won double gold medals at the inaugural Asia Pacific Othello Championship that has just passed, he is sure to be one of the favourites to clinch top spots in the Junior Category.
KEITH GOH [bottom right]
Debutant player Keith Goh hails from one of the top universities in Singapore where there is a rich culture of varsity Othello play. Having done well at the Singapore Nationals, he has emerged as an unassuming candidate for the team and will definitely be aiming for top honours at WOC 2023.