Interview with Ben Seeley
9 February 2018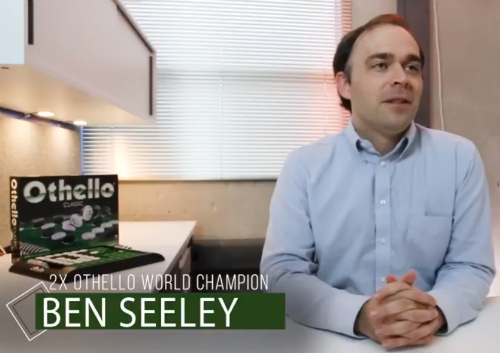 Here is an interview with Ben Seeley. Ben Seeley was World Champion 2003 and 2004.
The interview is done by Spinmaster, who sell Othello in USA. As a part of their promotion of Othello in USA, they interviewed Ben about Othello. Ben also made an "How to play Othello" video for Spinmaster.

"Meet Ben Seeley, two-time world champion Othello Player! Othello is the game that takes a minute to learn…a lifetime to master! Hear why Ben Seeley loves this classic game of strategy, where players try to trap and capture their opponent's pieces. Fast-paced and challenging, Othello encourages players to tap into their strategic thinking as they engage in the ultimate board game face-off!"