Now starts the EGP 2018! Cambridge EGP
15 February 2018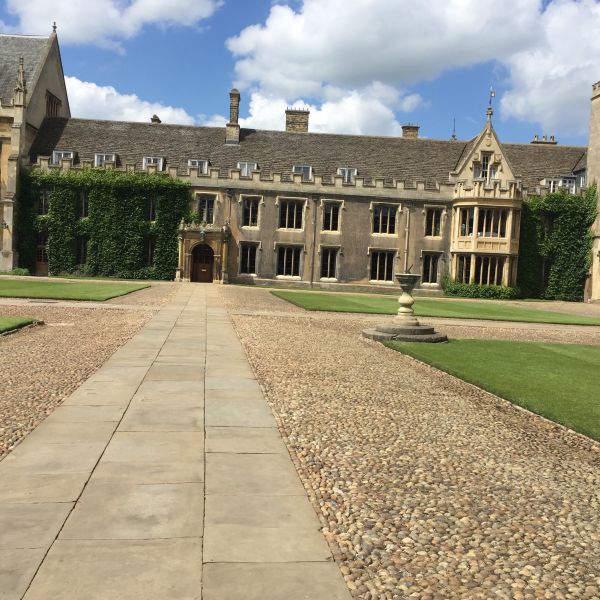 Saturday 17th February start the 29th Cambridge EGP. Around 40 players are registered for the classic Othello tournament, who is played in the Trinity College. The tournament is played in a fantastic environment, which makes players feel like playing Othello in a Harry Potter movie.

Entering the Trinity Great Gate makes one leave the world behind, and enter a British world hundreds of years ago.
That's probably one of the reasons why Cambridge EGP is one of the most popular tournaments for Othello players. Not only for the Othello games, but for the feeling of traveling back in time. Enjoy the amazing city of Cambridge.

It will be an interesting tournament. It is hard to guess who will win. Five players who have earlier won Cambridge EGP is attending; Imre Leader, Emmanuel Caspard, Matthias Berg, Marc Tastet and Tom Schotte. Besides them, there are many players who have won EGP tournaments, and would like to win in Cambridge. One of them is probably Takuji Kashiwabara, who, despite winning the most EGP of all, has not won in Cambridge. Oskar Eklund, Albert Kortendijk, Jan C de Graaf and Guy Plowman is some of many who eager to win Cambridge EGP.

There is going to be a separate junior final. This is interesting for the future. WOF European confederation are discussing about a European Junior Championship future years. It should be interesting if coming EGP´s also can support youth players, maybe add an extra Junior final, if it for example are more then four youth players in the EGP. This year John Adams are sponsoring with trophies and other prizes.

At least the final games will be at Live Othello!
Camridge EGP hall of fame
| | | |
| --- | --- | --- |
| Imre Leader | Great Britain | 5 |
| Graham Brightwell | Great Britain | 3 |
| Emmanuel Caspard | France | 3 |
| David Shaman | USA | 3 |
| Peter Bhagat | Great Britain | 2 |
| Stéphane Nicolet | France | 2 |
| Nicky van den Biggelaar | Netherlands | 2 |
| Matthias Berg | Germany | 1 |
| Michele Borassi | Italy | 1 |
| Alexandre Cordy | Belgium | 1 |
| Karsten Feldborg | Denmark | 1 |
| David Hand | Great Britain | 1 |
| Micheal Hand | Great Britain | 1 |
| Tom Schotte | Belgium | 1 |
| Marc Tastet | France | 1 |