Indaiatuba wins Othello Paulista Championship by Teams
5 March 2018Written by Moises Correia Jr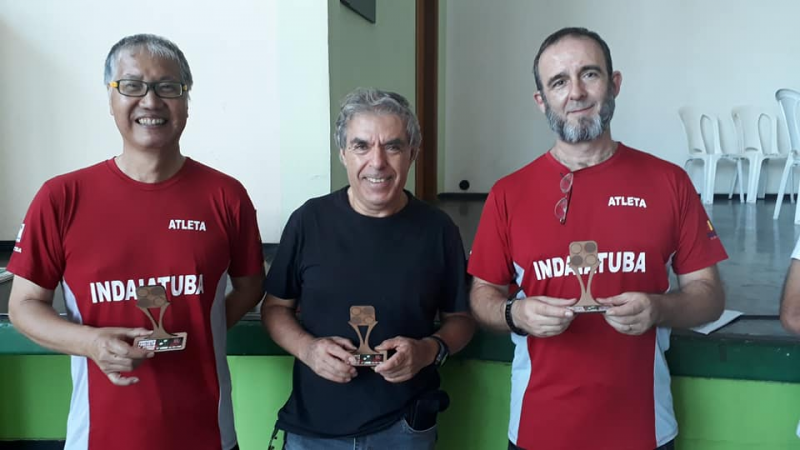 Disputed on March 03 at the Clube da Melhor Idade, the Othello Paulista Team Championship was attended by 15 teams (45 players).
The champion team was Zen Indaiatuba formed by Mitsuru Dairokuno, Marcos Januário and Evans Fritsch. The runner-up team was Nova Odessa with Alexandre Freitas, Ricardo Henrique Lopes and Danilo Lozano. The FMC team took third place with Fábio Alves Pereira, Cadmiel Lucas Santos Costa and Moisés Correia Jr.

The tournament was disputed in five rounds by the Swiss system, with arbitration of Moisés Correia Jr and Evans Fritsch.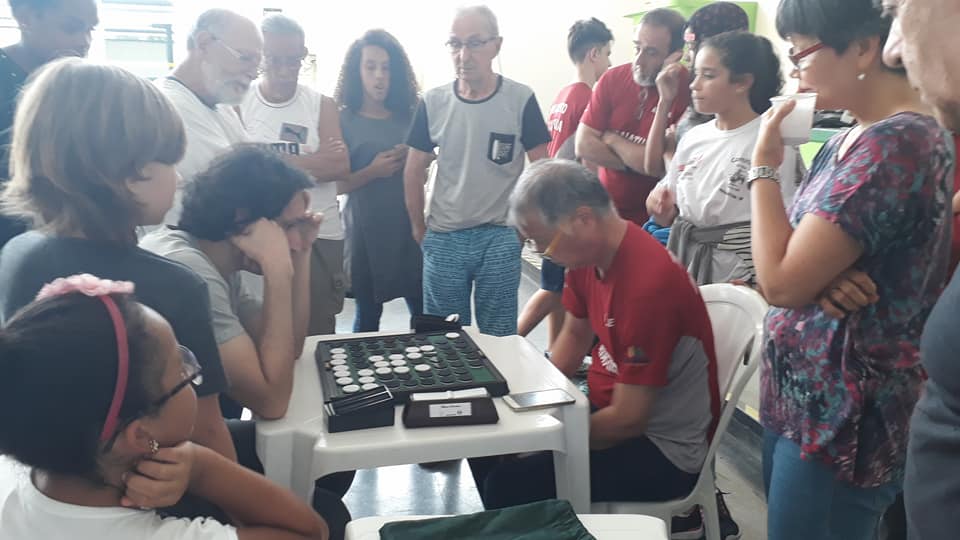 In the women's Nova Odessa team was the champion, with the following players Lourdes Klava, Helena Rodrigues and Lu Hsiu Joan. In the category +60 years the champions also were of New Odessa: Gilberto Ceorlin, Jesualdo Tubero and Roque Ferreira.
The event was held with the support of the Sports Department of the city of Nova Odessa. Levi Tosta, sports manager of Nova Odessa was pleased with the result, which reinforces the city's tradition in board games.
Check out the photos on Facebook and the matches of Mitsuru Dairokuno and Moisés Correia Jr. on Live Othello.