Naoki Shimizu - the 19th Meijin
19 April 2018Written by Benkt Steentoft & Daniel Turunen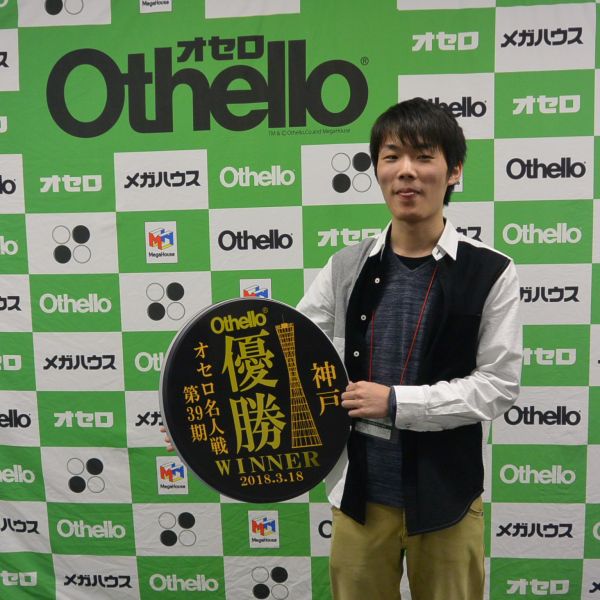 This year the 39th Meijin-sen was played in Kobe. 200 players attended to play in one of the worlds largest, and most compitive tournament in the world. Meijin is an "Elimination" tournament. If you are winning your games you playing in the Meijin elimination part of the tournament. If you loose a game you are moved to the swiss part of the tournament. This is a simple way to explain the Meijin tournament system.
The semifinals was Naoki Shimizu against Daichi Kitano, and Kento Urano and Akihiro Takahashi. Naoki Shimuzu won against Daichi Kitano in the first semi-final.
Takahasi, the twelve year old WOC junior world champion showed all that his runner up in World Othello Championship 2017, Belgium, wasnt a lucky shot when he in the semifinal won against the winner of the Meijin 2018 High school class, Urano.
One interesting reflection is that it was four young players in this years Meijin-sen. Can it be a new generation Othello players in Japan?

In the final Naoki Shimuzu was black against Akihiro Takahasi. They played diagonal and plack choosed to play Heath opening. The game ended 37-27 to Shimuzu, who now will attend World Othello Championship 2018.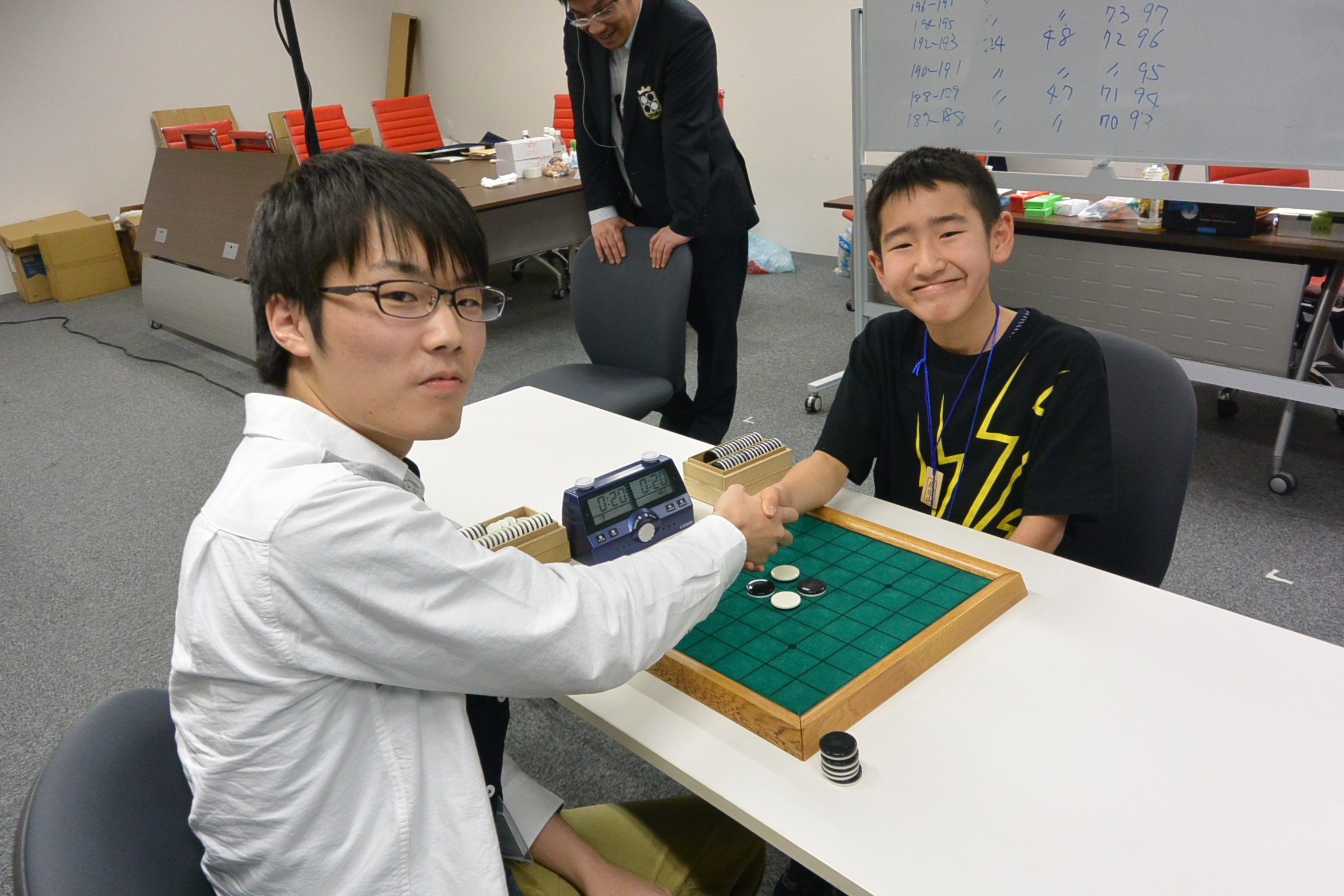 Naoki Shimizu - the 19th Meijin
After the tournament it was players all over the word who wondered; Who is that? Naoki Shimuzu? So, Othello News did an short interview with him.
39 Meijin tournaments. Before this year Meijin it was 18 Meijin masters. Makoto Suekuni is the most Meijin master with five titles. Now Naoki Shimizu been the 19th master.
Naoki is a 22 year old software engineer from Nagoya, The reason why he start play Othello was that in his school a top junior player, Oike Yoshinori, was. Naoki meet him, and lost. So, he wanted to win against Yoshinori, and began to play Othello. Naoki start play 2008. What he wanted to improve this year was the openings and middle play. To be better ineandgame he created an app, Ocra. "It is the app to power up the skill of "ending". in the app, you can get the detail value, challenge many differences, challenge daily questions".
Naoki look forward to play the World Othello Championship in Prague, Czech Republic.
The Meijin-sen 2018
1st. Naoki Shimuzu
2nd. Akahiro Takahasi
3rd. Daichi Kitano
The Meijin-sen 2018
4th. Kento Urano
5. Kenta Kiyonobu
5. Takashi Yamakawa
5. Sohei Sasaki
5. Ryota Kameda
5. Tetsuya Nakajima
5. Yasushi Nagano

The Meijin-sen 2018
Female Class
1st Reiko Sato
2nd Aya Saito
3rd Hisako Kinoshita
The Meijin-sen 2018
High school class 15-18 years old.
1st Kento Urano
2nd Shun Souda
3rd Satoshi Kurahashi
The Meijin-sen 2018
Junior high class- 13-15 years old.
1st. Rintaro Nakamura
2nd Daiki Takamizawa
3rd Shinu Go
The Meijin-sen 2018
Elementary school 6-12 years old.
1st Keisuke Fukuchi
2nd Akihiro Takahashi
3rd Daichi Sobajima