Study Othello
Do you want to be a better Othello player? Do you need tools to study Othello in a good way? It is a lot of good tools to study and learn Othello. You can find strong analyze programs so you can check your gaes and learn from them. It is managing apps so you can save your games in libraries and analyze your games. It is Opening, middle game and endgame trainers.
Here is a list of tools that Othello enthusiasts have created, and that you can use to study Othello.
Remember that it is NOT fair to use those programs to cheat at online tourneys! Use them to be a better player!
Recommended study tools

ANALYSIS PROGRAMS FOR OTHELLO
Saio (System Artificial Intelligence Othello) The strongest Othello engine in the world developed in about 15 years by the 3 times Italian Othello Champion Romano Benedetto.
The cost is around US$20 for the app. It is possible to buy the full opening library and other tools.
You can use Saio at your PC and all smartphone systems.
Saio have many tools as Endgame-solver, Opening and mmidgame-traineer and much more! Thor-base compatible.

TRAINER
KifuBox is an useful tool for the advanced Othello player. It is created for iPad for managing and reviewing transcripts of Othello games. KifuBox are created by Atsushi Tanaka.
Input transcripts of online, or real tournament games, and use the app to improve your skills in Othello!
KifBox works best at an iPad.

ENDGAME PUZZLE

A practic and useful endgame trainer, created by Shimizu Naoki.
This is an application to train othello's final stage power.
This application support from beginners to advanced users.
10.000 puzzles in six difficulty levels.

ocra






MULTI OTHELLO TOOL!
Othello Expert is an strong tool for you who want everything in one app! You can play against it! You can analyze games, it have the full Thor Data base added with over 125.000 games. Almost 60.000 endgame puzzles.
ONE MORE MULTI TOOL!
Anders Kierulf have created a great tool for you who are new in Othello! The built-in tutorial and teaching aids will help you improve your game. He have also added an Blunder Guard who alarm if you play a too crazy ove! Thor data base is included!

ANALYSIS PROGRAMS FOR OTHELLO
Application to analyze Othello. This application is equipped with Edax which is the strong Othello-program. This application can do the next thing. Indication of the evaluations of Edax. Analysis of a game, graph indication of the analysis result.
Created by Naoki Hamada.

ANALYSIS PROGRAMS FOR OTHELLO
WZebra have not been updated since 2006, but are still downloaded and used by many players. It is a strong analyze program. It uis useful for themm who add games for studies, and at websites. It is created by Gunnar Andersson.
Sometimes it crashes because it is not always compatible with the new window updates.
ANALYSIS PROGRAMS FOR OTHELLO
Reversatile is a smart phone Othello by Stefan Murawski that can be used used to analyze and play Othello™ games. It is based on the well known Zebra engine by Gunnar Andersson. This App is a fork of the discontinued DroidZebra App by Alex Kompra.

WTHOR

GAMES LIBRARY
Download the WTHOR database files free of charge from the France Othello Federation website.
Around 130.000 games in the database. All games from Othello tournaments since 1977 to present day.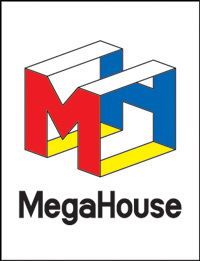 - MegaHouse partner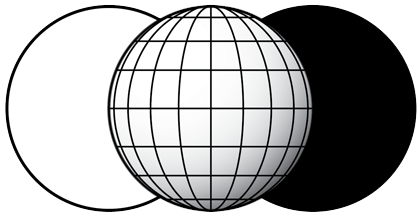 - Supported by WOF

- Supported by JOA