European Tournaments
Welcome to the official page of the European Grand Prix (EGP)
find information on the current EGP season
register for upcoming EGP tournaments
find results and standings from past EGP seasons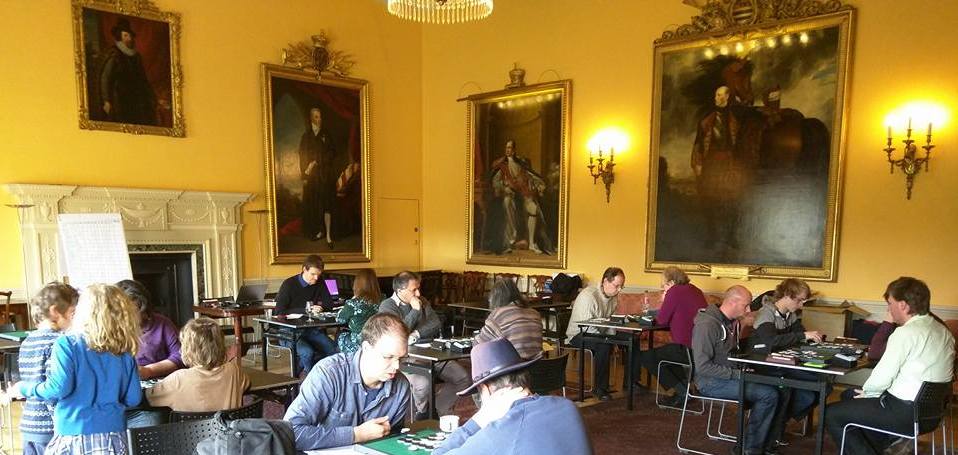 The European Grand Prix (EGP) is a circuit consisting of several major European Othello tournaments.
EGP tournaments are held over two days with seven rounds on the first day and four rounds on the second day. A best of three final and a one game 3rd/4th playoff match are played on the afternoon of the second day.
The overall winner is the player with the most EGP points at the end of the season, where EGP points are earned at each tournament (see EGP Tournament Rules for more details).
Check out Othello News for the latest tournament results.
Upcoming tournaments for EGP
egp 2023 STANDINGS
| | | Nat. | Cambridge | Barcelona | Paris | Istanbul | Best 3 scores | Total |
| --- | --- | --- | --- | --- | --- | --- | --- | --- |
| 1 | Imre Leader | | 30 | 200 | 200 | | 430 | 430 |
| 2 | Takuji Kashiwabara | | 90 | 27 | 140 | | 257 | 257 |
| 3 | Tomoki Otaka | | 140 | 90 | | | 230 | 230 |
| 4 | Matthias Berg | | 200 | | | | 200 | 200 |
| 5 | Ruben Saiz | | | 140 | | | 140 | 140 |
| 6 | Carlo Affatigato | | 13 | 27 | 60 | | 100 | 100 |
| 7 | Samuel Clinton | | | | 90 | | 90 | 90 |
| 8 | Emmanuel Caspard | | 60 | | | | 60 | 60 |
| | Mario Madrona | | | 60 | | | 60 | 60 |
| 10 | David Beck | | 40 | | | | 40 | 40 |
| | Marc Tastet | | 0 | 27 | 13 | | 40 | 40 |
| | Pierre Butin | | | | 40 | | 40 | 40 |
| 13 | Marc Bertrandias | | | | 30 | | 30 | 30 |
| 14 | Roel Hobo | | | 27 | | | 27 | 27 |
| 15 | George Ortiz | | | | 20 | | 20 | 20 |
| 16 | Stéphane Nicolet | | 13 | | | | 13 | 13 |
| | Rémi Tastet | | 13 | | 0 | | 13 | 13 |
| | Mark Plowman | | 13 | | | | 13 | 13 |
| | Thierry Levy-Abégnoli | | | | 13 | | 13 | 13 |
| 20 | Sergio Ramirez | | | 10 | | | 10 | 10 |
| 21 | Velma Fu | | | 5 | | | 5 | 5 |
| 22 | Elisabetta Vecchi | | | | 5 | | 5 | 5 |